Filling the Forage Gap After Drought:
How short term root crops can help to ease the pressure on forage stocks this winter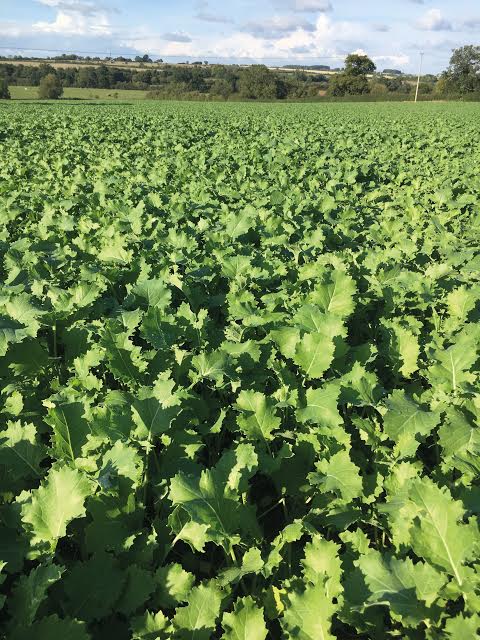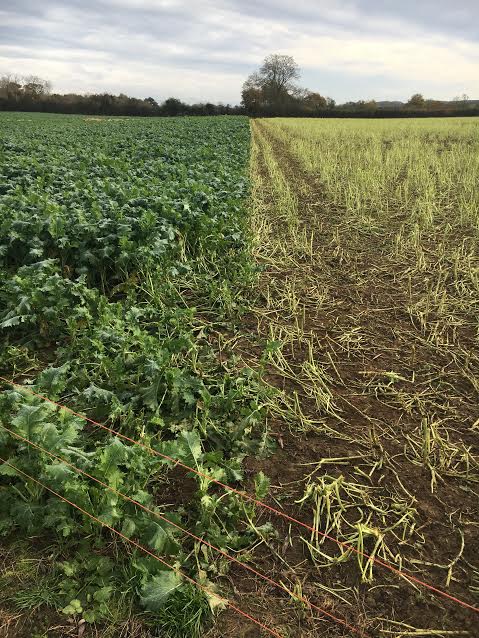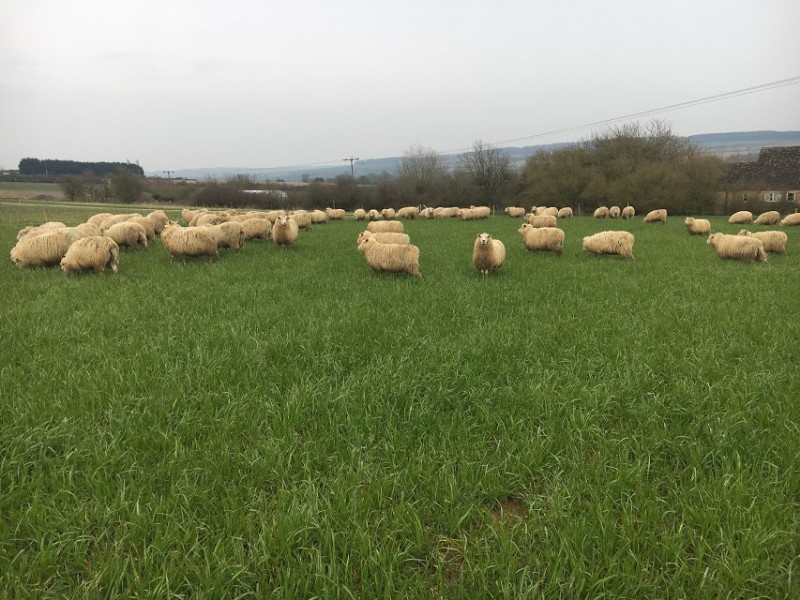 Following the long and wet winter of 2017/2018 which exhausted forage stocks on some farms, we've had a spring and early summer season of complete contrast, the ground very quickly going from difficult wet conditions to baked out, with drought across the UK.
This has lead to difficulty in building up forage stocks for the coming winter. The first cut silage quality was generally good, but yields may not have been as high as some hoped, and the dry weather does not look promising for subsequent cuts.
The settled, hot conditions have made hay making fairly easy this year, but there are worries that buying in fodder to make up shortages later in the winter could prove expensive.
However short term brassica species (options below) can help to ease the pressure on winter forage stocks, by providing over winter grazing. As the combines start to roll and stubble becomes available, these quick growing, high protein brassicas can provide a very useful forage crop in 12-14 weeks, giving a wide window of planting up until the end of August. Of course with the weather having been so extreme in the last nine months, we will need to keep an eye on the forecast as rainfall will be essential for a reliable establishment.
Stubble Turnips: Quick growing and reliable. Some drop the seed rate to increase the size of bulb growth.
Protein Content – 17%
Growth Period – 10-12 weeks
Yield Potential – 4.5t DM/ha
Forage Rape: Protein rich, higher than stubble turnip, but the leafy growth may not hold stock as long. With Forage Rape you are not waiting for the crop to bulb up. This can be very useful if grown on wetter land, which needs to be utilised quickly and may not be suitable to graze later in the winter.
Protein Content – 19%
Growth Period – 12 weeks
Yield Potential – 4.5t DM/ha
'Early Fold' Root Mixture
This very popular long standing mixture combines stubble turnips and forage rape. The mixture is less reliant on a single species and provides a high protein leaf from the forage rape and a high energy bulb to hold stock provided by the stubble turnip.
'Redstart' Hybrid Rape/ Kale:
With better winter hardiness than stubble turnips or forage rape, this can fill the requirement for an autumn sown crop for utilisation after Christmas. Can offer good regrowth with correct management and back fencing.
Protein Content – 18-20%
Growth Period – 12 weeks
Yield Potential – 6-8t DM/ha
Further winter forage options include:
Annual Westerwold Ryegrass
This can be sown right up until september and offers late autumn and early spring grazing. Once cut or grazed it will regrow and can be left in the ground for 12 months for repeated grazing, silage or hay cuts.
Grazing Rye / Cereal Rye
This is a traditional over winter forage. As a cereal it can be sown as late as October and it's one of the earliest species to grow in the spring, providing a great 'early bite'. It is a larger seed, so cereal sowing rates apply for a robust cover.
---
Date Posted: 18th July 2018

Knowledge