Case Study: Cholderton Ley with Harry Blake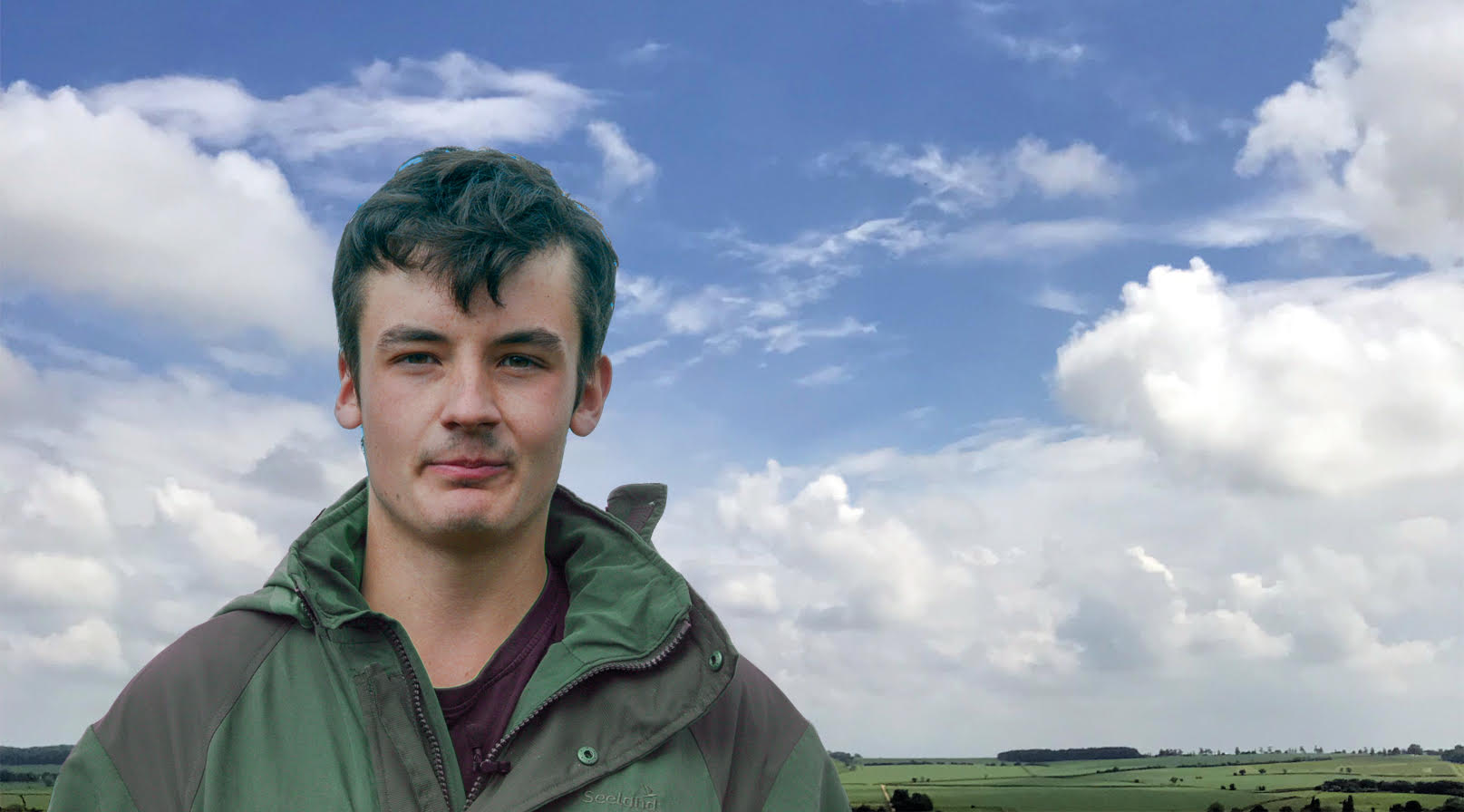 Harry Blake, aged 21, helps run a 650 acre farm near Oxford with his Mother. He's a fifth generation farmer and his family has been farming their land in Oxfordshire since 1879. Harry was keen to leave school and get on with farming as soon as he could, and four years ago, he went to work on a neighbouring farm. After his grandfather died, he returned home to take over the reins, with big ambitions and a wish to expand.
For the last 35 years the farm has been purely arable but before that Harry's grandfather had a bull beef enterprise and prior to that his Great Grandfather kept turkeys and sheep and a dairy herd, so the first significant change Harry made was to reintroduce sheep and beef cattle onto the farm. There are now 100 Exlana Ewes and 300-400 store lambs, as well as 120 beef cattle, raised from calves and kept until they are 12-14 months old.
200 hectares is still given over to mixed cropping but black grass was an increasing problem. 'In some fields it was really chronic and they were getting uncroppable so we had to do something,' Harry says. He was also looking for grazing for the sheep and hopefully for the cattle at a later date.
Like many young people, he went online to find the information he needed, and since the farm had used Cotswold Seeds to supply horse paddock mixtures for their livery, Harry turned to their website and YouTube channel for inspiration.
'I found lots of useful information,' Harry says. ' So then I rang them and got lots of help from their technical team, who advised me to go for their Cholderton Ley.'
Around 27ha was drilled in September 2016, with growth from March through to October. 'In the first year we took just one cut of silage and topped it four or five times because the black grass came to head that quickly. But in the second year of the ley we didn't see a single black grass flower head all year.'
In terms of fertiliser, the leys get 50Kgs of nitrogen in late March with sulphur and then variable rate P & K before every cut. On the silage fields the first cut is taken in the first two weeks of May, with a second cut 4-6 weeks after, and a third cut another 4-6 weeks after that, Harry has seen yields of 7-8 big square bales per acre taken from the 1st cut and 5sq bales on the 2nd cut.
'We could bulk up and easily hit 10 bales per acre,' Harry says. 'But we tend to go for quality over quantity.' And the quality is extraordinary. 'The first cut was taken after a very dry season but we got 16.5% protein, 11.5 ME and 72 D value, with 40kg Nitrogen per hectare (using sulphur), which was great.'
The sheep flock are also grazed on the Cholderton leys, they are moved on every 7-10 days. The ewes lamb indoors in late March before being turned out in April and they graze on the Cholderton all the way from April through to February when they are housed again.
'Cholderton is fantastic,' Harry says. 'The lambs put on 350g a day and the cattle put on 1.2kg per day, which is amazing. The growth is phenomenal and our nutritionist actually phoned to congratulate us on the great quality of the silage.'
Harry was so impressed with the initial results that a second field was drilled last year with the clover content of the mixture increased to 15%. Harry also opted to add chicory, ribgrass and alsike clover, inspired by Cotswold Seeds Herbal Ley guide which extols the benefits of diverse leys.
'The plan is to keep both leys down for 4-5 years to solve the black grass problem,' Harry says. 'I'd definitely advise any farmers who have black grass to consider a grass ley in their rotation.'
---
Date Posted: 26th February 2019

Knowledge