LegumePlus - The Results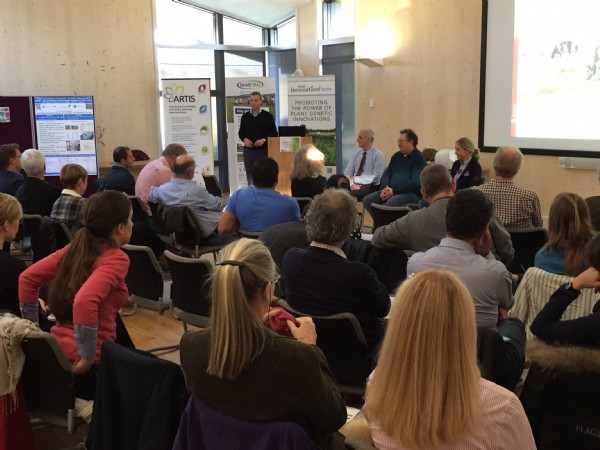 The LegumePlus Dissemination Event at NIAB's Innovation Farm in Cambridge was a great success last week. The results of extensive studies into the benefits of growing sainfoin and other bioactive forage legumes were unveiled in a series of presentations by the scientists, researchers and partners involved in this EU funded project. Many of the findings will have significant implications for livestock farmers; topics discussed included the potential of legume‐based grassland‐livestock systems, the potential of bioactive legumes for the sustainable control of gastro-intestinal parasites in ruminants, and mitigating greenhouse gas emissions in dairy cows by the use of tannins. Ian Wilkinson from Cotswold Seeds talked about delivering sustainable seed mixtures and the future with deep rooting legumes.
If you weren't able to come to the event last week, you will still be able to hear all the presentations, which we recorded in full and will be making available on YouTube shortly, so watch this space! There will also be a Grower's Manual with practical guidelines and advice for cultivating and using sainfoin.
---
Date Posted: 30th October 2015

Knowledge