Overseeding: Sowing & Growing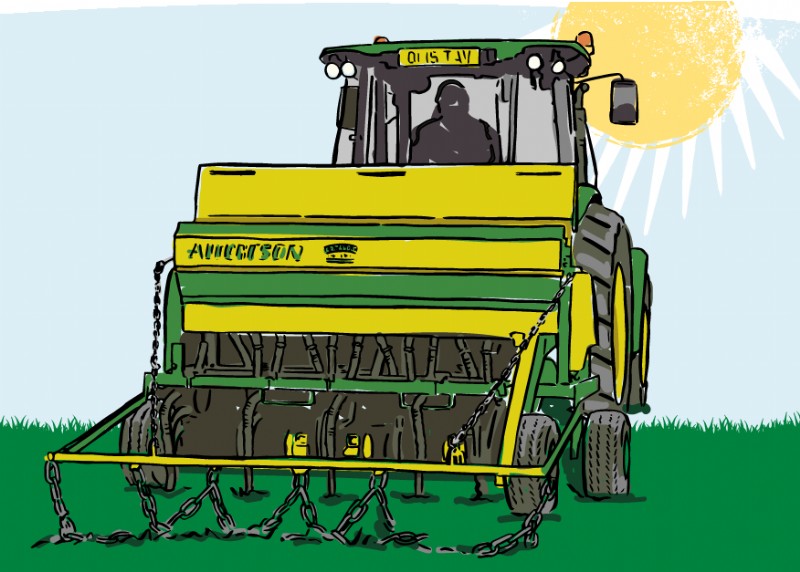 Suitable soils and optimum pH
Over-seeding can be beneficial on most soil types. Routine monitoring of pH levels will allow for any necessary corrections to be made.
When to sow
When soil temperatures are above 7 ̊C, usually between March and September. Sufficient soil moisture is vital. Avoid seeding into competitive swards during May and June when excessive grass growth will smother new seedlings.
How to sow
Broadcast or shallow drill into recently grazed or cut leys. Before sowing create a tilth using a chain or comb harrow. After sowing, roll thoroughly using a ring or flat roller, or tread in with sheep. Grass drills such as the 'Moores' or 'Aitchinson' can be used. Cereal drills should be avoided as they can sow the grass seed too deep. Clover should never be sown deeper than 1cm. Spinners such as the 'Stocks' are good for applying small quantities of clover.
Management
Gentle grazing should be resumed around five weeks after sowing. Cattle or sheep may be employed, but sheep should not be left on for long as they will graze too close, damaging new seedlings. Although cattle exert more pressure on the ground, they do not bite so accurately or as close and are the preferred choice provided that dry ground conditions prevail.
Nutrient requirements
Nitrogen fertiliser applications should be delayed until the new grass or clover seedlings are well established and able to tolerate the competitive growth that fertiliser brings. P and K levels should be maintained at ADAS Index 2.
---
Date Posted: 18th January 2018

Knowledge