Case study: Overseeding with Ian Jones
A farmer's drive to maintain sward quality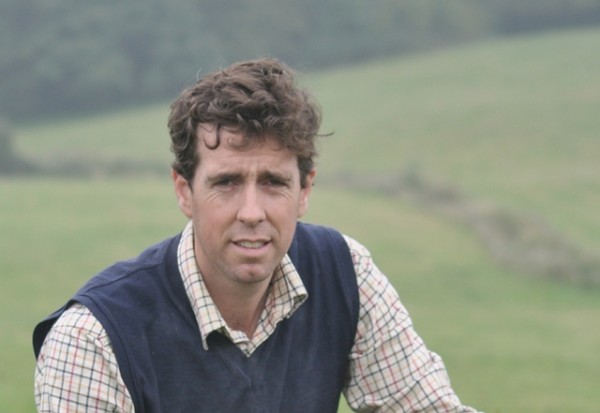 Name: Ian Jones
Farm Type: Mixed Organic
Location: Kent
Size: 800 acres
Soil Type: Wealden Clay
Mixes Used: Ryegrass/Clover Over-Seeding (Long Term Mix)
All meat and dairy produce from Silcocks Farm is sold through the on-site shop, with quality vital to its reputation. Traditional Hereford beef cattle and Romney, Poll Dorset and Southdown lambs are all finished on farm and sold to local people, as is Gloucester Old Spot pork. The shop also sells milk, cheese, cream and ice cream from the farm's herd of dairy Ayrshires.
Underpinning all of this is nutritious, plentiful forage.
An annual programme of over-seeding helps boost forage yields by around 20% while maintaining sward condition. It is also a valuable part of the weed control strategy on this organic farm. Around 20 to 30 acres are over-seeded each year to create a fresh ley in much less time than a total reseed would require. It also greatly reduces the need to plough and reseed which, in exposing the soil, encourages weed growth.
Over-seeding is timed to ensure new seeds have the best possible chance to establish quickly. Ian usually over-seeds after the first cut of silage in May when the existing sward is low enough to harrow the seed in and newly germinated seedlings will not be out competed. Facilitating fast establishment means that any gaps in the old sward are filled in by the new growth, reducing the space for weeds to grow into, as well as minimising the time the leys cannot be grazed.
After first cut, fields are tine harrowed once or twice, depending on soil moisture levels. An Accord Pneumatic Combi Drill is then run across the surface dropping the grass and clover seeds on the soil before another pass with the harrow and, lastly, flat rolling.
In the year of drilling the refreshed leys are lightly grazed with sheep, which encourages tillering in the ryegrass and ensures the clover is not smothered out. If there is more growth than can be
grazed in the first year, a topper is run over the swards. However, Ian avoids using heavy machinery on newly over-seeded leys and so delays taking a cut of silage until the second year.
To maintain nutrient levels well-rotted farm yard manure is applied to the swards in late October just as the cattle are being housed for the winter. As the leys are clover rich, N levels are normally high, but P and K do need to be topped up to compensate for the nutrients taken off the fields as silage.
Once over-seeded, swards are expected to last for three to four years after which they are either over-seeded again, or ploughed up and drilled with cereals.
Whatever a ley's lifespan, the most important consideration is sward quality which keeps livestock thriving and the shop's customers happy.
---
Date Posted: 30th March 2017

Knowledge