Case Study: Hard Wearing Lawn with Tysons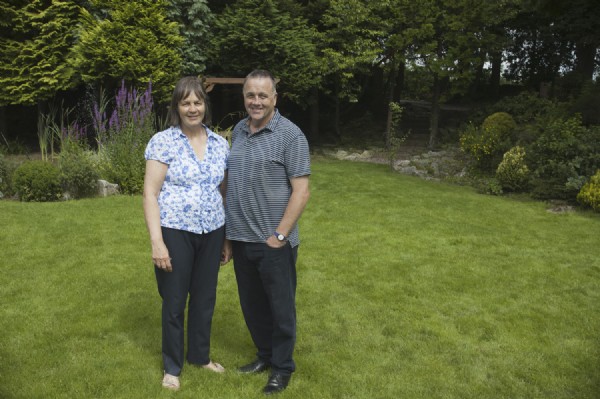 Mere Brook House is an imposing Edwardian country house on the Wirral, situated on the edge of the picturesque village of Thornton Hough and surrounded by its own grounds which extend to almost four acres, including a beautiful garden with a sunken dell sheltered by mature trees, paddocks and a woodland area running down to Mere Brook.
The house has a romantic history, having been built in 1897-8 by John Orrell a Liverpool brewer and remaining in the family until 1918. In 1941 it became the home of Ann Davidson, famous for being the first woman to cross the Atlantic single handed. In her book Last Voyage she describes Mere Brook House as, 'desolate, neglected and overgrown,' but says that, 'In some ways these few years at Mere Brook were the happiest in our lives.'
Fourteen years ago the house was purchased by local dairy farmer Donald Tyson and his wife Lorna, who decided to embark on a renovation programme. Their dream was to convert this lovely old country house into exclusive bed and breakfast accommodation and a stylish venue for events such as weddings and business conferences.
A team of dedicated craft and trades people sympathetically updated its facilities whilst retaining and enhancing many of the house's original Edwardian features.
The building work was finished in April 2012 but the gardens which were to be a focal point were, Donald says, 'in a state.' Donald and Lorna wanted to create a relaxing sanctuary for their guests and picturesque location for weddings and other celebrations, but the grounds were seriously overgrown and waterlogged. The first pruning had to be done with a chainsaw but the biggest challenge was draining, with last year being one of the wettest on record.
Donald hired a draining machine and by February the area was dry, but with the first wedding booked for early May, the pressure was on to have the centerpiece lawn looking lush.
Lorna Tyson was keen to buy turf but as a dairy farmer, Donald, was sure seeding would be better and cheaper. However, following the tough winter, March was the coldest for fifty years and growing time was short.
Donald has used Cotswold Seeds for years on his farm and consulted MD Ian Wilkinson, who recommended Hardwearing Lawn, a seed mixture of predominately dwarf rye grass.
At the end of March Donald hired a hand rotavator to avoid having to use a tractor. Seeding was done in early April by hand as it was still wet and cold. Come May, Donald says it was 'amazing'. They had a wonderful lawn, so wonderful in fact that everyone commented on how green and thick it is.
The sun shone for the wedding day and Mere Brook guests throughout the glorious summer have enjoyed the lawn. It requires little maintenance. The grass came through so healthy and hardy, all that was needed was a sprinkle of gentle fertilizer powder with weed killer.
Mere Brook is now featured in the Michelin Guide, has a five star gold rating from Visit England and was voted best Merseyside guest accommodation in Liverpool City Regional Awards. Weddings are now booked a couple of years in advance.
---
Date Posted: 30th March 2017

Knowledge