Cotswold Seeds at Sustainable Forages for Net-Zero in Livestock Production conference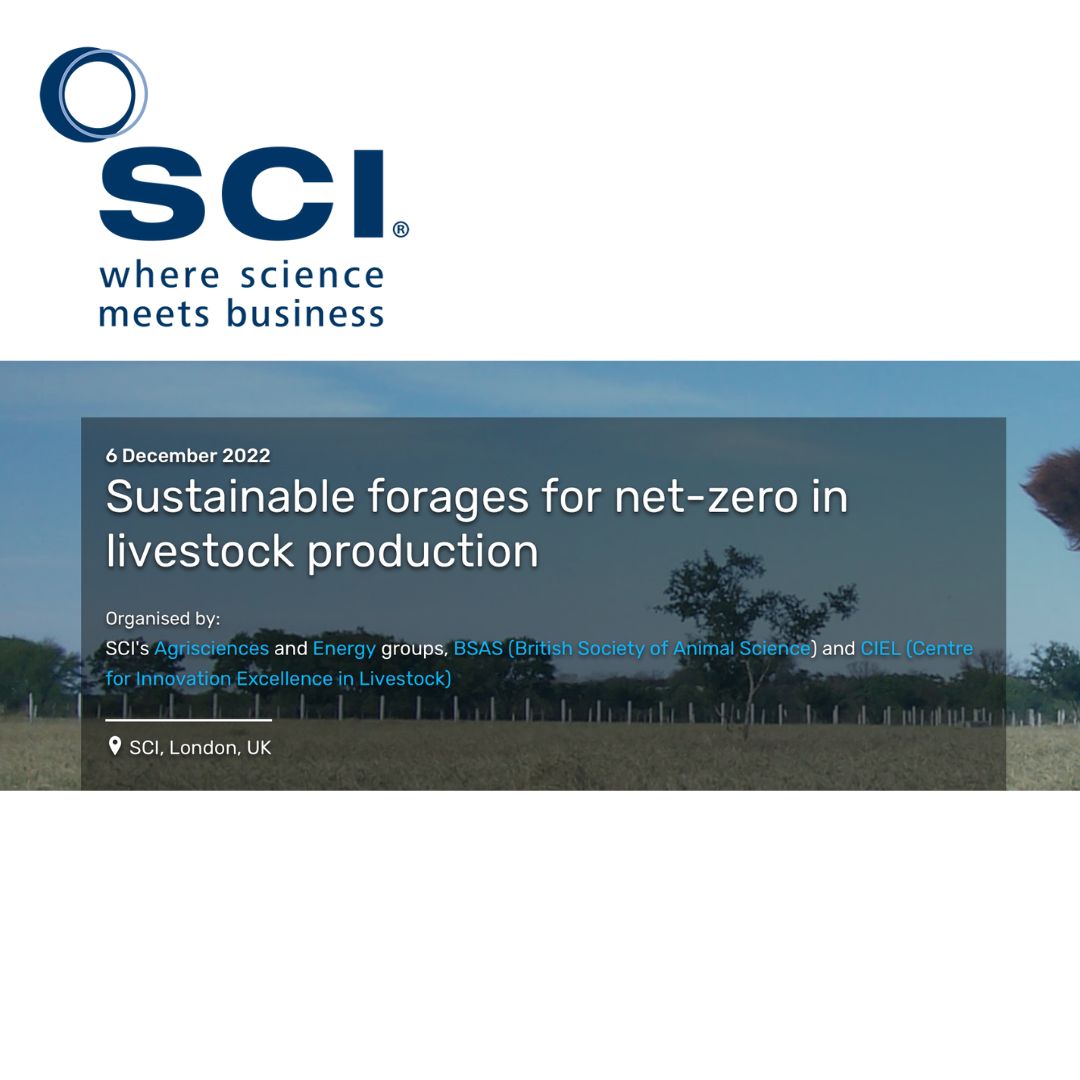 Paul Totterdell is in London today, attending the Sustainable Forages for Net-Zero in Livestock Production conference, organised by SCI, a global innovation hub where science meets business, BSAS (British Society of Animal Science, and CIEL (Centre for Innovation Excellence in Livestock).
Paul is joined by other speakers from DEFRA, University of Reading, Rothamsted Research, Cranfield University, NFU and Germinal.
With an increasing global population, the demand for food and animal products is growing rapidly. This leads to increasing interest in the use of sustainable forages (the main diet ingredient in ruminant diets) and agricultural practices to support the transition to the low-carbon economy in livestock production systems. The event will address issues around growing and using forage crops that can reduce livestock's greenhouse gas emissions. The morning session of this meeting will introduce alternative forages and their potential to reduce livestock emissions. The afternoon session will focus on a systems-approach analysis about the overall impact of introducing alternative forages and agricultural practices on livestock emissions; and provide practical examples and solutions on how to grow and feed them successfully.
The event is intended to broker links between science, agriculture and industry, with a target audience of academics, students and early-career researchers in the field; stakeholders across the food chain including farmers, agricultural consultants and managers, feed and food manufacturers, marketing and retailers; policy-makers; and consumers and public who are seeking evidence-based information around reducing livestock emissions.
Paul is giving a presentation during the Implementation Challenges and Solutions session, looking at multispecies swards and how to grow them successfully.
---
Date Posted: 6th December 2022

Knowledge