Turnip Time!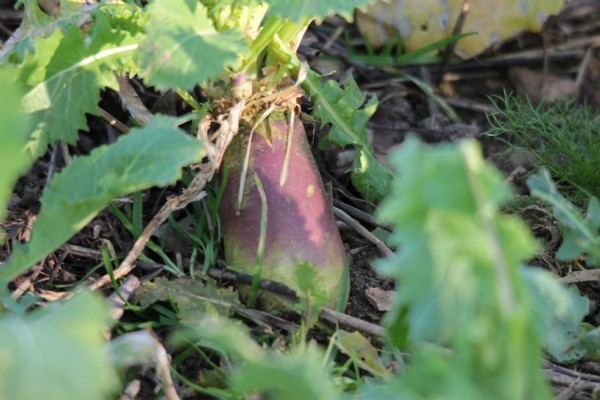 Supply of Stubble Turnips has been delayed this year but we're pleased to say that the seeds have finally arrived and we have started dispatching orders today. We are also ready to take new orders for anyone needing stubble turnip seed, either as a straight or mixed.
The current dry conditions can make deciding when to plant Stubble Turnips difficult, with a tendency to hold off until rain is forecast. While this is a sensible approach, bear in mind that research shows the bulb yield can drop as we move from early to mid August and certainly from late August onwards. 'I would aim to get crops sown during the first two weeks of August if possible,' says Cotswold Seeds Technical Manager, Sam Lane.
Stubble turnips are one of the most popular short term forage crops in the UK. They are quick to establish with a good level of protein, making them ideal forage to fatten livestock, especially lambs over the winter. It's also an important break crop between grass reseeds to reduce pests and disease, which is particularly important with the withdrawal of key insecticides. Different varieties are available, from white fleshed round bulbs to pink and white coloured tankard shaped bulbs. The small seed and low sowing rate make them a very economical way of feeding livestock.
https://www.cotswoldseeds.com/species/61/stubble-turnip
Stubble turnips also feature in our Early Fold Root Mixture which can be sown after cereals for autumn/early winter use. This is a fast growing mixture capable of producing up to 45 tonnes per hectare with a dry matter content of 10% in approximately 10-12 weeks. Three acres feeds 100 sheep (complete diet) or 50 cows (quarter of diet) for a month.
https://www.cotswoldseeds.com/products/817/early-fold-root-mixture
---
Date Posted: 1st August 2022

Knowledge