Outcomes from the Herbal Ley Establishment & Management Course at FarmED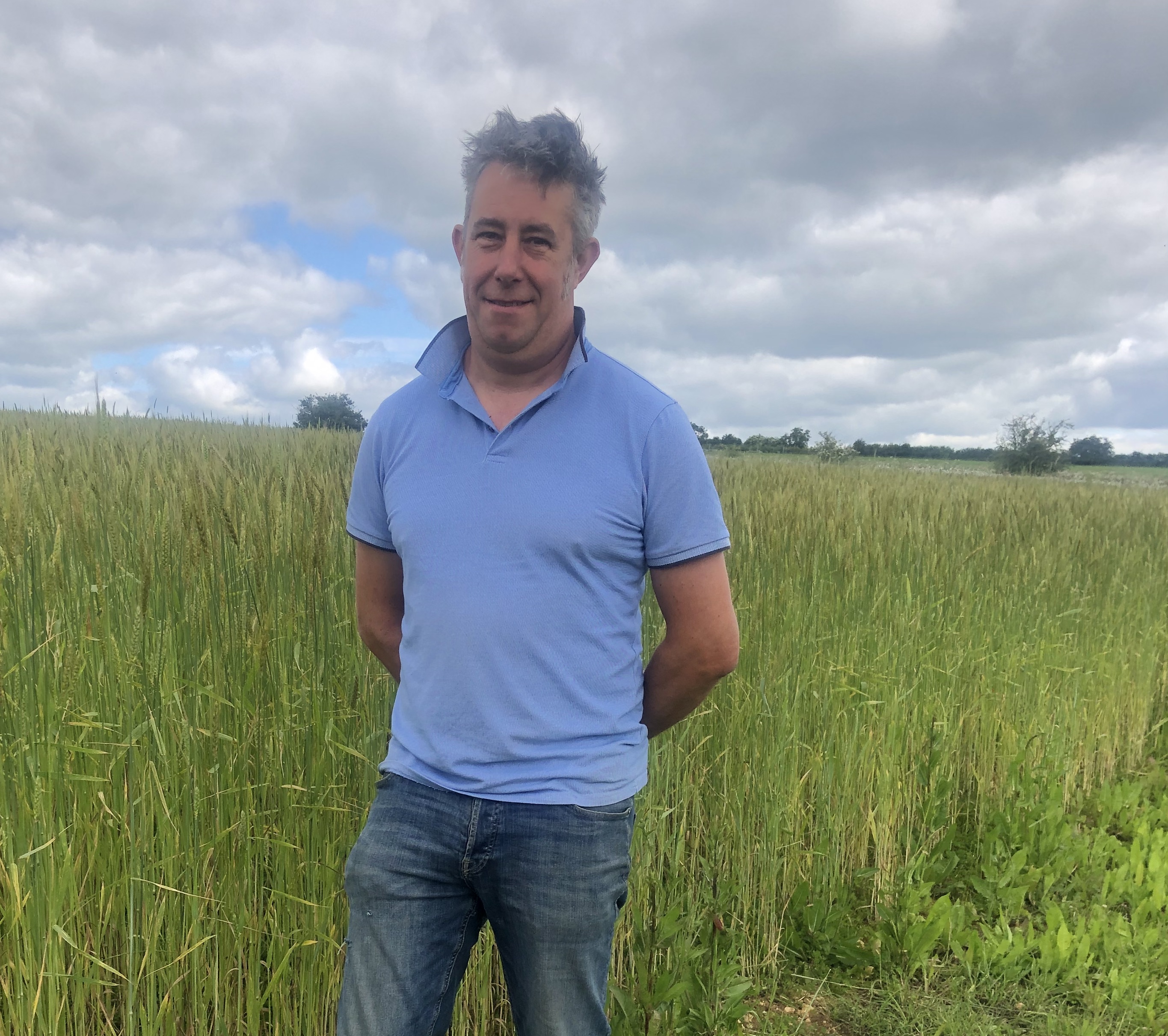 Mike Adams totally changed his farming system after attending the Herbal Ley Establishment and Management course at FarmED, run in partnership with Cotswold Seeds.
Mike farms 305 acres at Winghall Farm in Rutland, with a mixed beef, sheep and arable operation with 200 acres given over to grass and 100 for arable. The workshop at FarmED was recommended to him by FWAG, prompted by his questions about stewardship. 'We'd just taken on another farm which was in a sorry state,' Mike says. 'So we were looking for answers.'
After spending time with the team from Cotswold Seeds and FarmED, Mike says he 'went home, crunched some numbers, and decided to change to an organic system.' Winghall Farm is now in conversion.
'FarmED offers such a friendly, warm and really positive learning environment,' Mike says. 'The team gives you the confidence to make changes.'
The Herbal Ley Establishment and Management course at FarmED provides an opportunity to learn about the costs involved and other management considerations when transitioning to herbal leys and have questions answered about establishing and managing herbal leys by experts and practitioners. Participants also get a chance to observe a herbal ley system in action in FarmED's eight year arable rotation and by the end of the course are able to discuss the benefits of herbal leys in terms of soil, environment and animal health, resource conservation and biodiversity enhancement. They will also understand considerations for planning a herbal ley system that is appropriate for their farming operation and understand how to manage a herbal ley system, from establishment to grazing and termination.This course is designed for arable and livestock farmers and growers who are interested in working with herbal leys but want to learn more about how to start integrating seed mixtures into their current operation.
Cotswold Seeds will be running more herbal ley courses at FarmED in the coming months. Please sign up for FarmED's newsletter to find out about future dates. www.farm-ed.co.uk.
---
Date Posted: 16th June 2022

Knowledge