Case Study: Hay & Haylage Leys with Josh & Kevin Morgan-Jones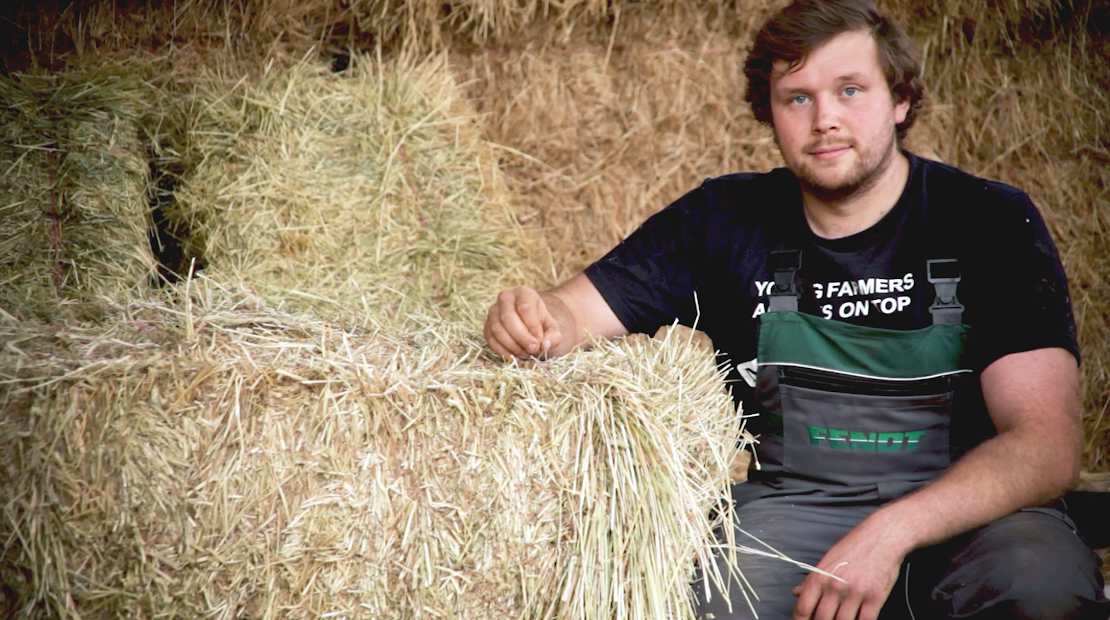 Josh Morgan-Jones and his father, Kevin, farm Blacklands Farm near Bedford. It's Josh's mother's family estate and she is a third generation farmer. Kevin began running an enterprise on the farm in 1986, with sheep and cattle and some hay which was sold into the equine market. When Josh returned from Harper Adams University in 2012, they began expanding the horse hay and haylage side of the business.
Josh and Kevin use a variety of seed mixtures. 'We use short term strong ryegrass leys, like Maximum Yield & Quick Bulk, as well as longer term perennial ryegrass and specialist Timothy leys which are direct drilled into arable crop stubble. They are easy to establish with excellent results'.
'When Cotswold Seeds introduced Festulolium varieties into their seed mixtures I was very keen to try them,' says Josh. 'I understood that it was a blend of ryegrass and fescue species and on our heavy soil, which is prone to drying out in the summer months I felt that was worth a try, the fescues being deeper rooted and drought tolerant combined with the quick growth and palatability of ryegrass'.
'We try to have grass established in the autumn, so by the spring we've got a good ground cover. We start off just applying nitrogen and DAP then follow on with a cut of silage as early as we can. We then quickly get everything cleared and reapply nitrogen fertiliser, hoping for roughly an 8-12 week turnaround for taking a hay cut'.
'We like to produce a variety of types of hay, from high energy coarse ryegrass hay to lower energy coarse hay from Timothy and softer grade meadow hay. Different horses need different types of grass depending on how much work they are doing, their age and breed, as well as what the owners are wanting for their horses.'
A new product for them is the high percentage Timothy hay which works really well on their heavy ground. 'It's pretty easy to look after too,' says Josh. 'Once it's established it grows well and doesn't need a vast amount of fertiliser. Our customers are looking for consistency and a strong Timothy hay provides consistency in spades. They also like to see strong seed heads and a good leaf structure in the hay nets. They like the golden colour too. It's lower energy and slightly lower protein than ryegrass so works well to slow down digestion for horses that may like a coarser hay but don't want to be having too much energy and protein.
'We've been using Cotswold Grass Seeds for a long time now to supply all our grass and other forage. The flexibility of being able to ring them and get it next day is fantastic, particularly for contracting, when we often don't get a lot of notice in tight weather windows. For our contracting work we often direct customers to the website so they can make their own informed decisions rather than feeling that we are trying to sell them a particular product. I like working with Cotswold Seeds and it's allowed me to grow the business based on great quality forage.'
---
Date Posted: 6th March 2019

Knowledge