Drought Resistant Forages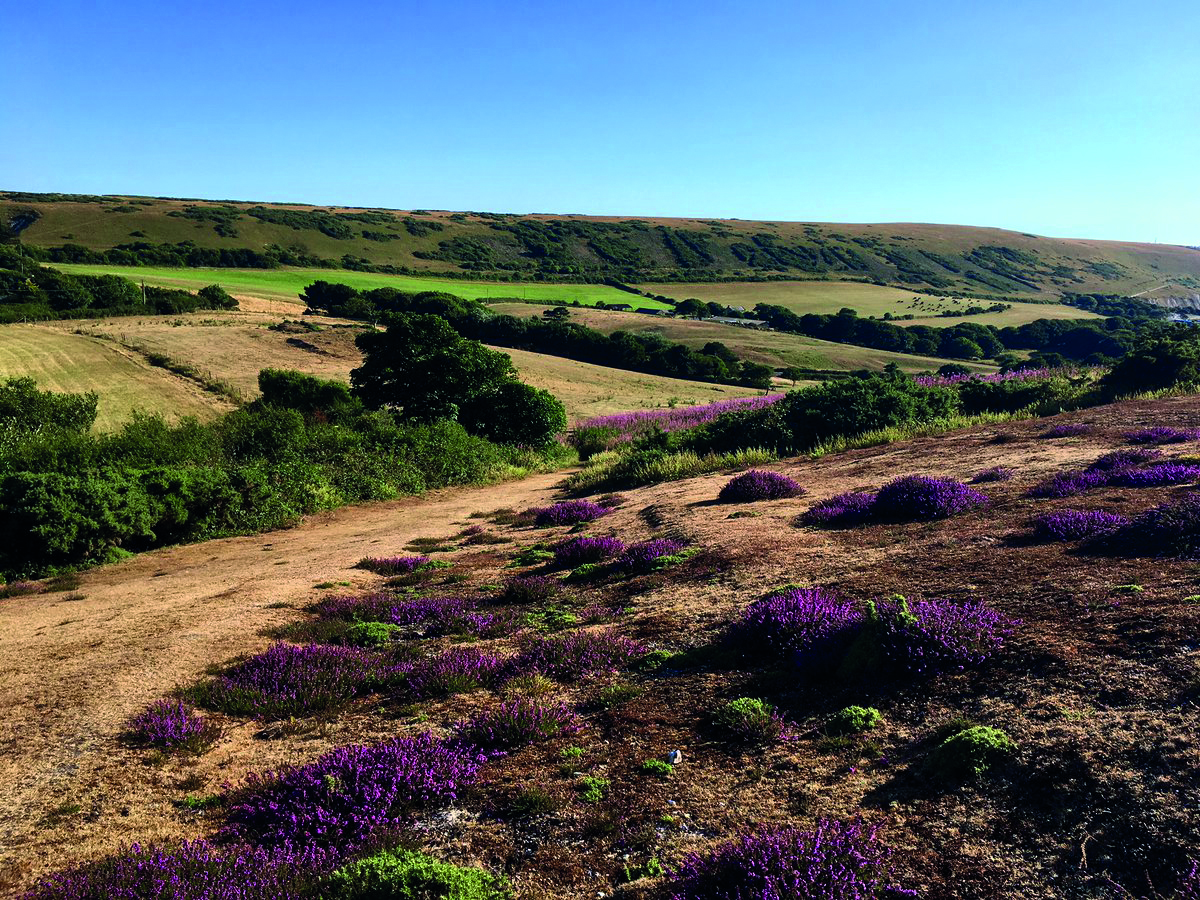 After last summer's drought, and with climate change always in the headlines and further droughts an increasing concern for some UK farmers, what measures can be taken to safeguard forage supplies?
Over the past 30 years, traditional grass leys have been based on ryegrass and white clover, which can be very productive but are susceptible to drying out or burning up in the summer due to their shallow root structure.
However, the diversity of multi-species leys, featuring grasses, legumes and herbs, means they benefit from deep fibrous roots and strong penetrating tap roots.
During the 2018 drought, different species were singled out for their drought resistance. Birdsfoot trefoil remained lush and green from late spring right through to early autumn; forage herbs put down deep roots very fast, and the regrowth of lucerne was impressive.
Drought Resistant Grasses:
Cocksfoot - a deep-rooted species and one of the only grasses to put on regrowth after being grazed down during the prolonged dry spell this summer. Improvements in plant breeding have increased its palatability.
Tall Fescue - deep rooted grass for drier soils, good drought tolerance.
Meadow Fescue - on lower fertility soils, this deep rooted fescue can match ryegrass in terms of production.
Timothy - this dual purpose species generally suits heavier and wetter soils.
Smooth Stalked Meadow Grass - lower yielding than many but benefits from good palatability and helps create a dense sward. It grows well on dry soil.
Festulolium - this hybrid crosses ryegrass with fescues to improve resistance in dry or wet conditions.
Drought Resistant Legumes:
Red Clover - strong penetrating tap root, often staying greener in dry conditions
Birdsfoot Trefoil - tanniferous plant reduces bloat in high clover swards. It was one of the plants that was most praised for staying green in the dry conditions last summer.
White Clover - relatively shallow root system but puts out long surface runners or stolons helping to locate moisture in dry conditions, so remaining greener in summer.
Sweet Clover - this dry land species has a very strong, deep taproot that will last for several years and helps add organic matter back to the soil.
Lucerne and Sainfoin - these two drought resistant perennials, which favour similar soil conditions, produce deep tap roots which can go down five or six metres or more, growing strongly in dry conditions.
Drought Resistant Herbs:
Sheeps Parsley - deep rooted forage herb rich in iron.
Ribgrass/Plantain - robust forage herb much used in New Zealand, it improves trace elements and minerals in the sward.
Yarrow - a forage herb with a strong tap root, yarrow suits dry soils and contains good levels of manganese and copper.
Chicory - one of the most reliable forage herbs with strong tap root, it helps to break through layers of compaction and accesses moisture in dry conditions.
Burnet - another dryland forage plant favoured by livestock. In his book, 'The Clifton Park Farming System', Robert Elliott regularly praises burnet for drought resistance.
All in all, herbal leys were the outright winners, remaining green when all the crops around them were parched and dry.
---
Date Posted: 21st February 2019

Knowledge