Buckwheat for Couch Control Field Lab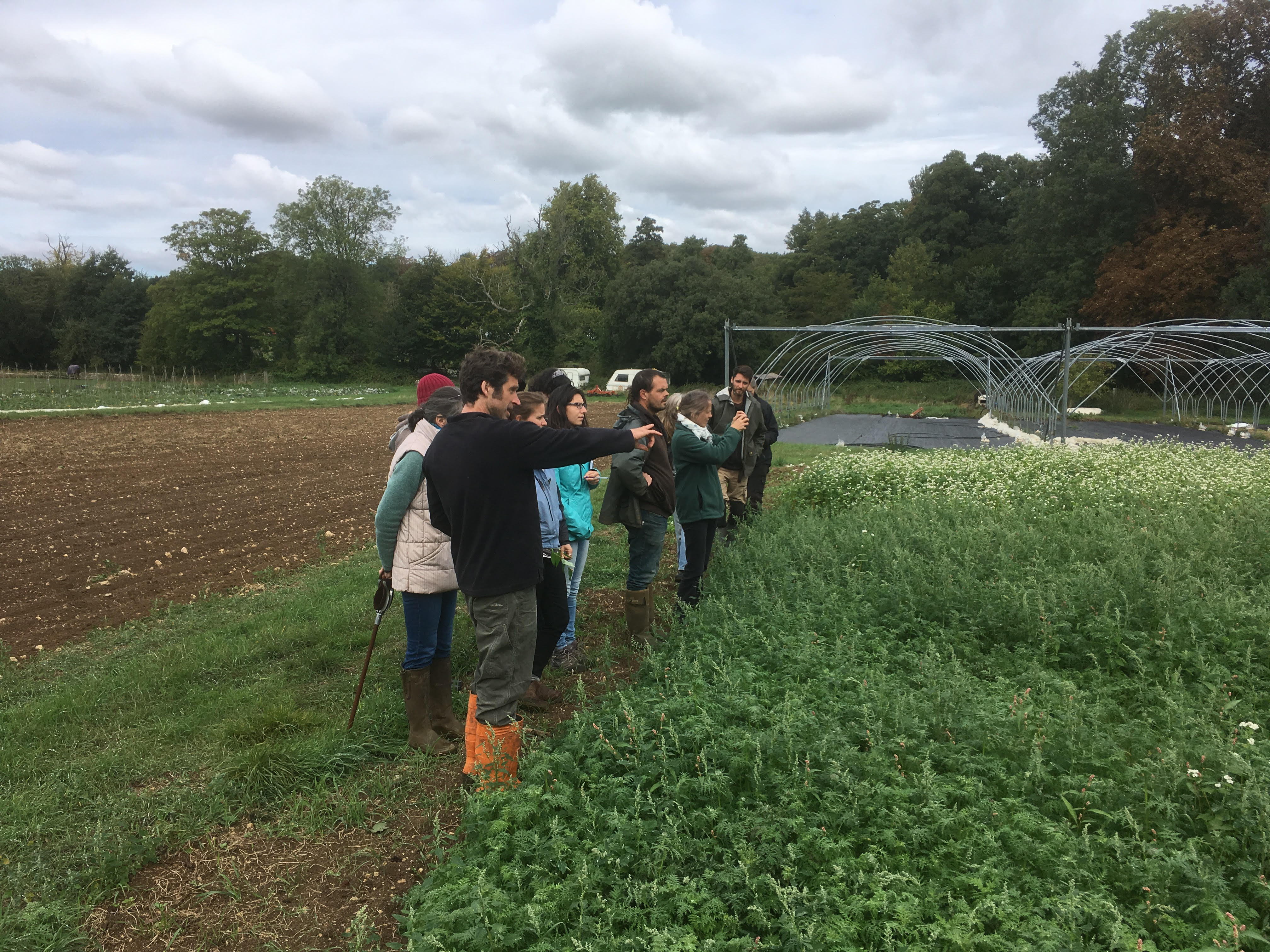 Ian Wilkinson attended an Innovative Farmers field lab at Purton House yesterday, investigating the potential for buckwheat, and other crops, to reduce couch grass infestations. Couch is a real problem for low input farming systems.
Buckwheat is a fast growing plant used as a cover crop to limit soil erosion and shade out weeds. It also has the potential to help with weed suppression due to potential allelopathic properties (it releases phytotoxins into the soil affecting neighbouring plants.) Anecdotal evidence has shown it can work well within a rotation.
The group of farmers, growers and academics who took part in the field lab aimed to address a series of questions:
Can buckwheat be built into rotations to reduce the couch grass burden on farms? What are the costs and benefits of using buckwheat (as a potential crop or green manure) in the rotations? Can it be compared with other means of control like fallowing?
Ian took part in an informal discussion and Q&A before the group toured the field.
Results of the Field Lab so far have been interesting and further work is being carried out in 2019.
---
Date Posted: 13th September 2018

Knowledge