31st May: Sainfoin Experience Day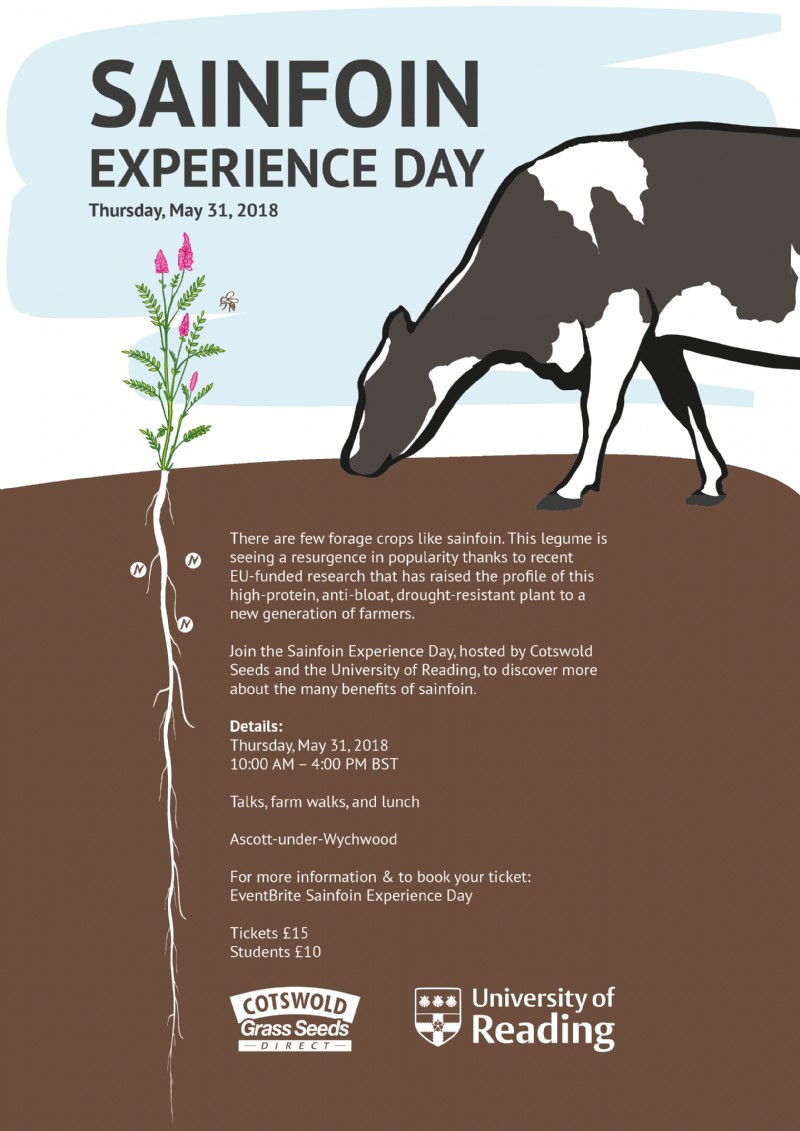 There are few forage crops like sainfoin. This legume is seeing a resurgece in popularity thanks to the recent EU-funded research that has raised the profile of this high protein, anti-bloat, drought-resistant plant to a new generation of farmers. Join the Sainfoin Experience Day, hosted by Cotswold Seeds and and the Univeristy of Reading, to discovver more about the many benefits of sainfoin.
Talks, discussion & lunch provided at Tiddy Hall, Ascott-under-Wychwood, followed by a Cotswold farm walk at Honeydale Farm, Shipton-under-Wychwood, Oxfordshire. Tickets £15 Students £10 Booking essential.
---
Date Posted: 10th May 2018

Knowledge