Have you seen a tannin before?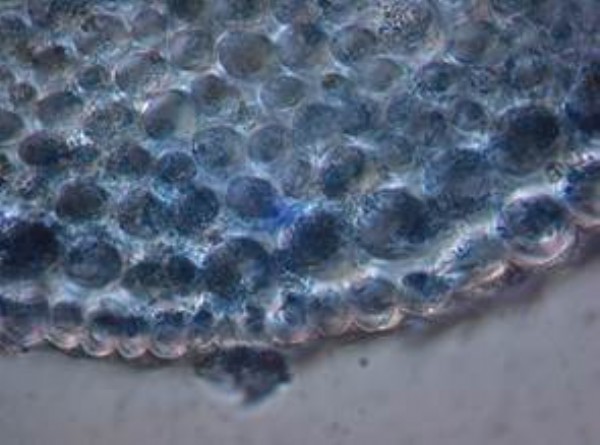 As part of our involvement with the LegumePlus project studying the various benefits of Sainfoin (legumeplus.eu), we are exposed to a great deal of scientific information, but it's not often we get to see such vivid pictures of the items we are studying. The pictures you see here are of the tannin cells found in Sainfoin and, for comparison, Tea leaves as well.
The blue colouration you see indicates the presence of flavanols which are key chemical structures within tannins, and contribute towards the positive effects exhibited by crops such as sainfoin.
Images are courtesy of Anne Osterrieder, Oxford Brookes University and Irene Mueller-Harvey, University of Reading.
---
Date Posted: 5th February 2014

Knowledge