Bags of Choice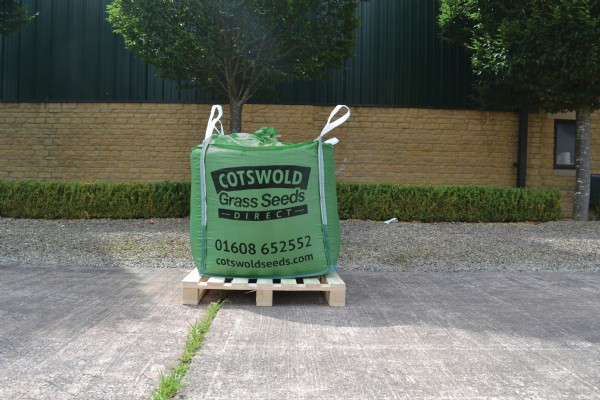 Our durable Cotswold Seed bags have always been very popular, with many farmers finding multiple uses for them after they've been emptied of seed. We've seen them used for sheep feed, to bundle up newly shorn fleece, and taped on to the end of a combine auger.
And now we've expanded the range of sizes, with the addition of new tote bags, designed for larger orders, since they can hold up to 400kg of grass mixtures. There's several advantages to using these. There's less waste for a start, and they're also more efficient to handle, since everything can be moved in one go. On larger acreages the bags also save on ripping and tipping and have a special chute at the bottom to make them easier to empty.
They do however require a set of forks for moving, so you may still prefer our smaller bags, even for your larger seed orders. The advantage of these smaller bags is that they are easier to move by hand and also very convenient if you need to split the seed to be sown over different fields.
If you'd like to experiment with the larger bags, please ask at the time of ordering.
---
Date Posted: 31st August 2017

Knowledge