Farming Conference - Green Manures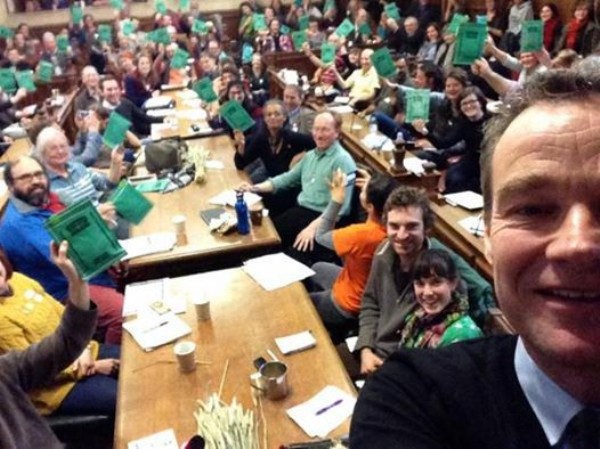 It was a wonderful experience to take part in the thought-provoking Real Oxford Farming Conference at Oxford Town Hall this year. Our session was entitled Optimising Productivity and Soil Health by Building Soil Organic Matter, was chaired by Ben Raskin of the Soil Association. The session explored the thinking behind initiatives to support innovation by farmers, with the aim of sharing experiences and highlighting opportunities to change practice. I presented the benefits of green manures, while Rob Richmond of Manor Farm, Chedworth, described his mob-grazing system, and Sara Cross of Goldhill Organic Farm the use of compost and no dig techniques.
The session took place in the Council Chamber, once used for casting votes, so we took the opportunity to ask people to vote with our seeds instead of their feet!
For seeds see /seeds/10/green-manures
---
Date Posted: 8th January 2015

Knowledge