Talking Green Manures at G's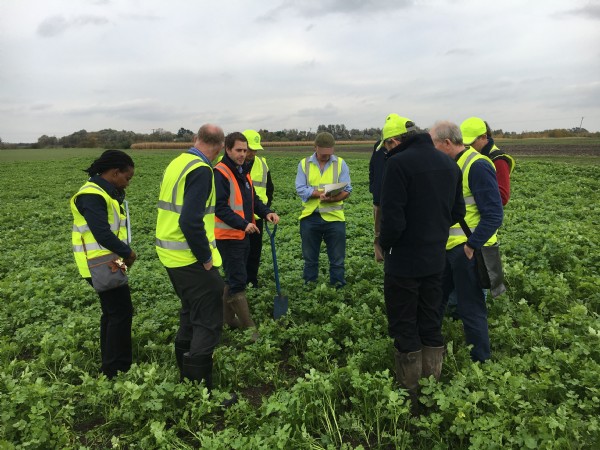 Sam visited G's in Cambridgeshire to talk about Green Manures or Cover Crops last week, as part of the Soil Association's Great Soils initiative. G's is a family firm, established in the 1950s, that now supplies major UK and many European retailers with fresh, tasty and healthy produce, from onions to celery, radish to mushrooms and a vast array of other crops. Operations span conventional and organic but there's an emphasis across the whole company on soil fertility and protecting it for the future of the business by improving or maintaining organic matter. Some of the crops grown at G's require cultivation so they're mindful of the damage that can be done and advocate the growth of short term annual crops like rye, mustard or short term clovers, or longer term fertility building mixtures based on grass and legumes.
Members of the G's team were joined by other local producers for the day-long event. Tim Bevan from the Soil Association gave a presentation on soil silence, followed by the Cotswold Seeds talk on Green Manures or Cover Crops, after which G's Organic Crop Manager, Simon Gardner, lead a tour of trial sites on the G's farm.
---
Date Posted: 31st October 2016

Knowledge