Diversity at the Oxford Real Farming Conference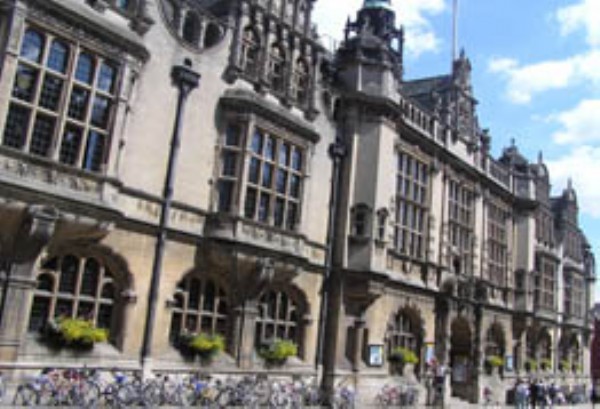 Cotswold Seeds MD and farmer Ian Wilkinson is taking part in presenting two sessions at the Oxford Real Farming Conference in January, which both look at issues relating to diverse crops for improved soil health, human health and profitability.
The annual Oxford Real Farming Conference, held in Oxford Town Hall, has gained a reputation as a unique gathering of the UK's sustainable and organic food and farming movements, offering a practical mix of on-farm advice and theoretical debate.
The subject of Ian's first session, in the Council Chamber at 10.30 on the 4th January, is 'Min Till' and Ian will be exploring how to destroy fertility building leys without conventional ploughing or glyphosate.
More and more farmers are turning to minimum tillage, encouraged by the impressive benefits that are reported for soil life, organic matter, water retention and their bottom line. This is driving a new surge of interest in green manures and cover crops. But most min-till systems rely on glyphosate, the world's most widely used herbicide, to kill the cover before the cash crop goes in. This isn't an option for organic farmers, and others who avoid herbicides, who generally incorporate cover crops by ploughing. But with increased knowledge of soil health and the negative impact of deep ploughing and, what are the alternatives? Ian will explore the range of plants in green manures to see how they can best be killed using mechanical techniques such as mowing, the crimper roller and shallow plough, and natural methods such as frost kill and grazing. The session is chaired by Liz Bowles, Head of Farming at the Soil Association, and other speakers are Andrew Howard, Nuffield Scholar and arable farmer from Kent, who will look at the potential for companion cropping in the arable system and Andrew Woof, an organic farmer who is developing a crimper roller system.
The second session in which Ian is participating, is to be held in the Assembly Rooms at midday on the 5th January. It is chaired by Jonty Brunyee of the Pasture Fed Livestock Association and looks at diversity in arable and pasture crops. Ian is focusing on 'Diversity in Grassland - from Herbal Leys to Permanent Pasture' and will draw on his experience as MD of Cotswold Seeds and as a farmer at Honeydale Farm, which he will use as a case study to demonstrate the benefits of diverse grasslands for soil health, food quality and pollinators. Arable Farmer and Nuffield Scholar Andrew Howard will focus on 'Diversity in Arable Crops'.
We also have a stand at the Conference so do come along and see us!
---
Date Posted: 21st December 2016

Knowledge