Soil Workshop @ Cotswold Seeds!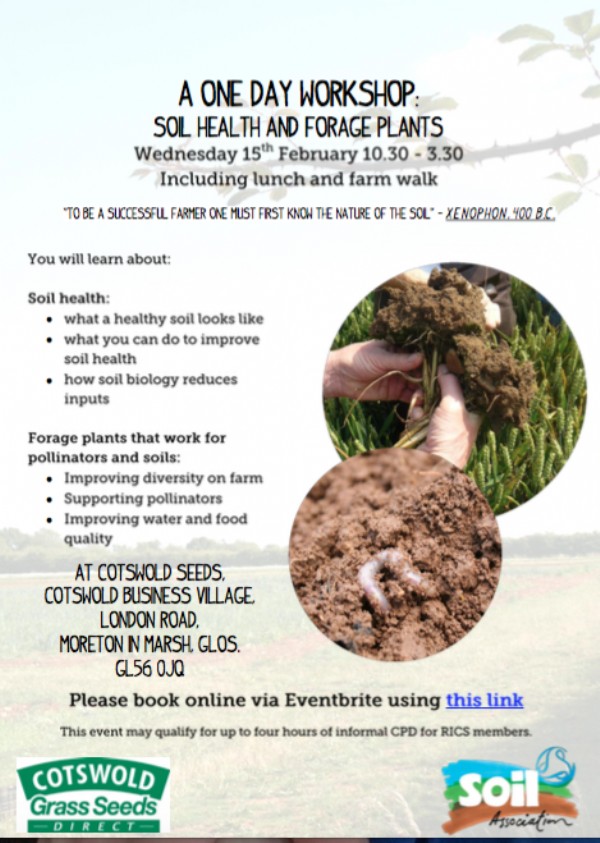 Come along to a one day workshop hosted by the Soil Association and Cotswold Seeds, and including lunch and a farm walk. 'Soil Health and Forage Plants' will cover topics such as how biology can reduce the need for inputs, what can be done to improve soil health and what healthy soil looks like. The second section will look at improving diversity, supporting pollinators and improving water and food quality.
The day will include a visit to Honeydale Farm, being developed as a Centre for Farm Diversity. Here you will see the early stages of an eight year crop rotation, mob-grazing, natural flood management works, beehives, a heritage orchard, wildflower margins and more!
The workshop takes place at Cotswold Seeds' headquarters in Moreton-in-Marsh on Wednesday February 10th from 10.30-3.30. Places are limited so will be allocated on a first come-first served basis.
---
Date Posted: 18th January 2017

Knowledge