Behind the Scenes: Technological Totts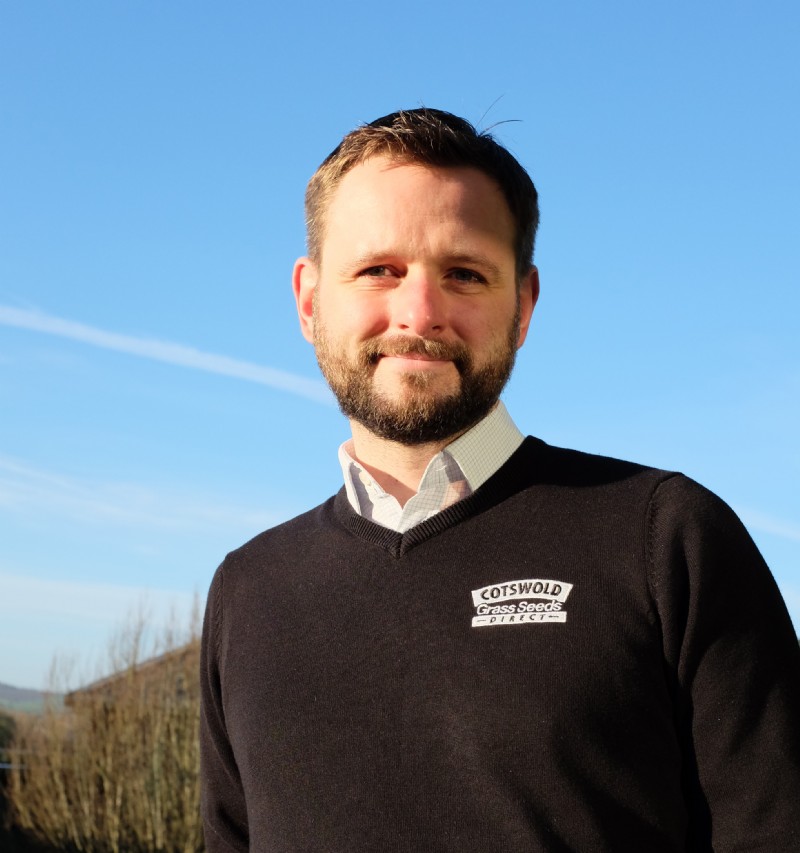 Paul Totterdell's role at Cotswold Seeds has evolved over the years to cover all things technical, in every sense of the word.
He was born in Gloucester but moved to North Littleton, near Evesham as a young boy, growing up in a rural community with many friends involved in farming. His first paid job was as a beater on local estates but in 2000, looking for a part-time summer job, Paul began working in the Cotswold Seeds warehouse. His passion was for technology and he left to study for a degree in IT and Computer Systems at Oxford Brookes University. Neatly combining both interests, he came back to Cotswold Seeds in 2005 to overhaul the company's IT.
'The existing system was quite rudimentary,' Paul says. 'There was no website as such, just a single page, and the whole infrastructure was run on laptops. The in-house order processing system is vital to the business, since it enables us to create our bespoke mixtures and keep an extensive database, but initially it was pretty basic and difficult to use.'
Paul set about rebuilding it from scratch, using an external developer. His role grew to include providing customers with information and support, as an agricultural technical advisor and in time Paul took on the position as Manager. This involves overseeing the sales team, the warehouse team, and anything to do with the movement of seed, from seed purchasing, sourcing new varieties and stock control.
But that's not to say he's relinquished any of his responsibilities 'for everything that involves switches and electricity' as Paul puts it, which ranges from the printer to software glitches, and running the now much more sophisticated Cotswold Seeds website.
'I like to get my teeth into new challenges,' Paul says. This has included leading Cotswold Seeds involvement in the LegumePlus research project which ended in 2016. 'Our role was originally dissemination, which we chose to do through a dedicated website, so I initially came on board because of that, but ended up travelling to research meetings all over Europe.'
At Honeydale Farm Paul turned his practical skills to constructing beehives, learning all about beekeeping and harvesting honey and is passionate about expanding this enterprise.
Paul describes his best experience as having had the opportunity to work across the different areas of the business. 'I've done it all,' he says. 'Mixing & delivering seeds, talking with farmers, developing systems and directing business strategy & growth. Looking forward, I'm keen to maintain our cutting edge seed operations at Moreton-in-Marsh and be involved in the development of Honeydale Farm'.
---
Date Posted: 8th February 2016

Knowledge