Seed Mixtures for Solar Farms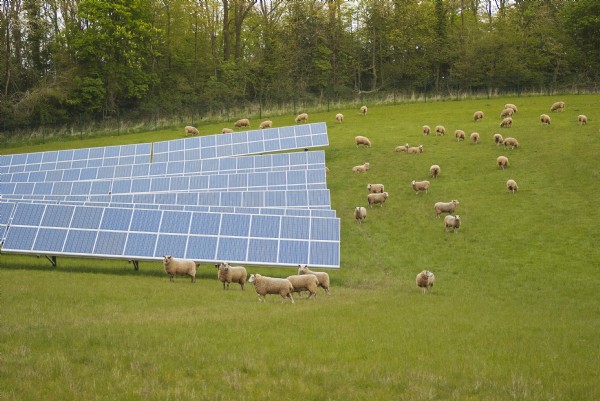 Here at Cotswold Seeds we have seen an increasing volume of enquiries about creating a durable grass cover for large scale solar parks. Some of these solar parks have an existing grass sward and only require over-seeding to patch damaged areas caused by construction machinery, while other parks are in need of a total re-seed after the solar panels have been installed.
We provide a range of options that can be tailored to suit the circumstance of each project. For instance some may require low maintenance grassland, while other projects might include grazing for stock, which needs higher quality grassland that suits livestock use.
We also provide a range of options that can improve the environmental impacts of solar parks. Wild flower meadows can be created to improve the public perception of the project and benefit bees and insects, similarity plant species that provide food for birds can be established. These environmental enhancements can help achieve parts of the biodiversity management plan that many projects must satisfy to gain planning permission.
---
Date Posted: 29th March 2017

Knowledge