Greening and CAP reform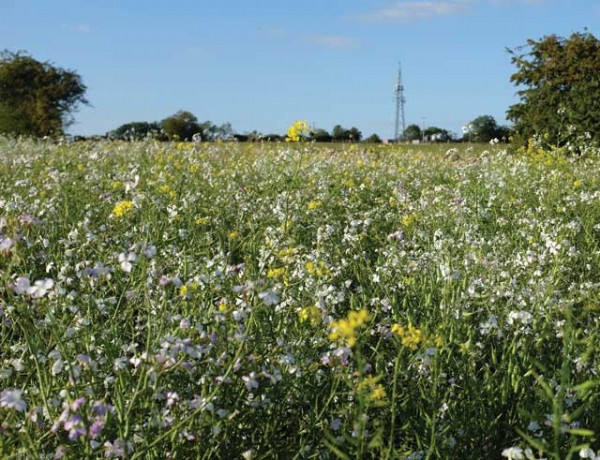 The CAP reform introduced new legislation across the farming industry under the banner of 'Greening'. There are various criteria which must be met in order to satisfy the requirements and ensure you receive your full 'Greening' payment, which is worth 30% of the basic farm payment. We can help you achieve some of these criteria with the use of grass leys, leguminous crops and environmental mixtures.Essentially, greening can be split into two elements - Crop Diversification and Ecological Focus Areas (EFAs).
Crop Diversification
This is commonly known as the two or three crop rule. Basically a farmer who has 10 or more hectares of arable land and does not qualify for an exemption, will need to grow a certain amount of different crops. Between 10 and 30 hectares of arable land requires at least two different crops and more than 30 hectares of arable land requires at least three different crops. One option for a second or third crop could be temporary grass-based pasture, which can be created through a huge range of seed mixture options.Another option is pasture legumes, these can be grown as one of your two or three crops. These crops must be sown as a pure stand - if they are grown as mixtures with a grass companion they come under the title temporary grass, which is another option for a third crop.
THE OPTIONS FOR PASTURE LEGUMES INCLUDE:
Birdsfoot Trefoil
Clovers
Lucerne
Black Medic (Yellow Trefoil)
Sainfoin
Sweet Clover
Ecological Focus Area
The second part of the 'Greening' legislation that we can help to satisfy is the EFA. A farmer who does not qualify for the exemptions stated by Defra will need to have certain features on their land to meet the EFA rules.
THE OPTIONS ARE:
Buffer Strips - These grassy strips are generally a seed mixture of tussocky long lasting species, such as common bent, Timothy, meadow fescue, red fescue, cocksfoot and smooth meadowgrass.
Nitrogen fixing crops - These include leguminous crops and pasture legumes, which include the same options as the crop diversification explained above.
Hedges - Can be used to satisfy an EFA area, as long as it complies to location and length criteria.
Fallow Land - For the EFA requirement this must be in place from 1st January to 30th June. Wild-bird seed mixtures and nectar sources can be planted during the fallow period and are an unharvestable mix of at least two crops that are utilised by pollinators and wildlife. Remember that grass can be sown on the fallow area as long as no agricultural production is carried out during the fallow period.
Catch Crops and Cover Crops - These must consist of a sown mix of at least two different cover types, one cereal and one non-cereal. The options include rye, vetch, phacelia, barley, mustard, oats, radish and lucerne. Thought should be given to how long the crop is expected to last in winter weather conditions. For example mustard and phacelia are not traditionally winter hardy. Remember also that grass can be used as a catch or cover crop as long as it was undersown in a previous crop and establishes sufficiently. Catch crops will need to be established between 31 August to 1 October whereas cover crops will need to be established by 1st October and retained until 15th January.
The criteria for greening has been updated.
---
Date Posted: 29th March 2017

Knowledge