New Website Features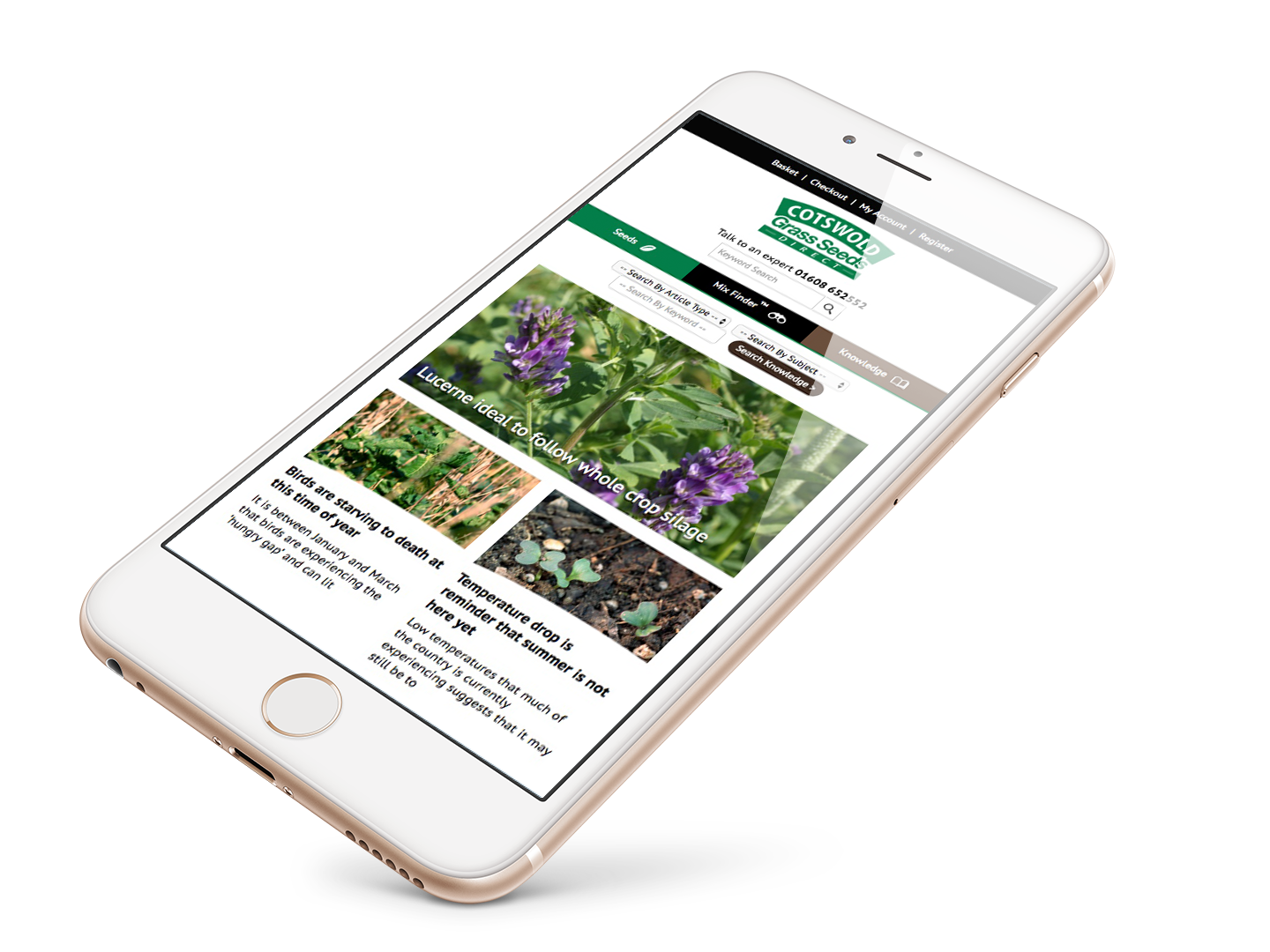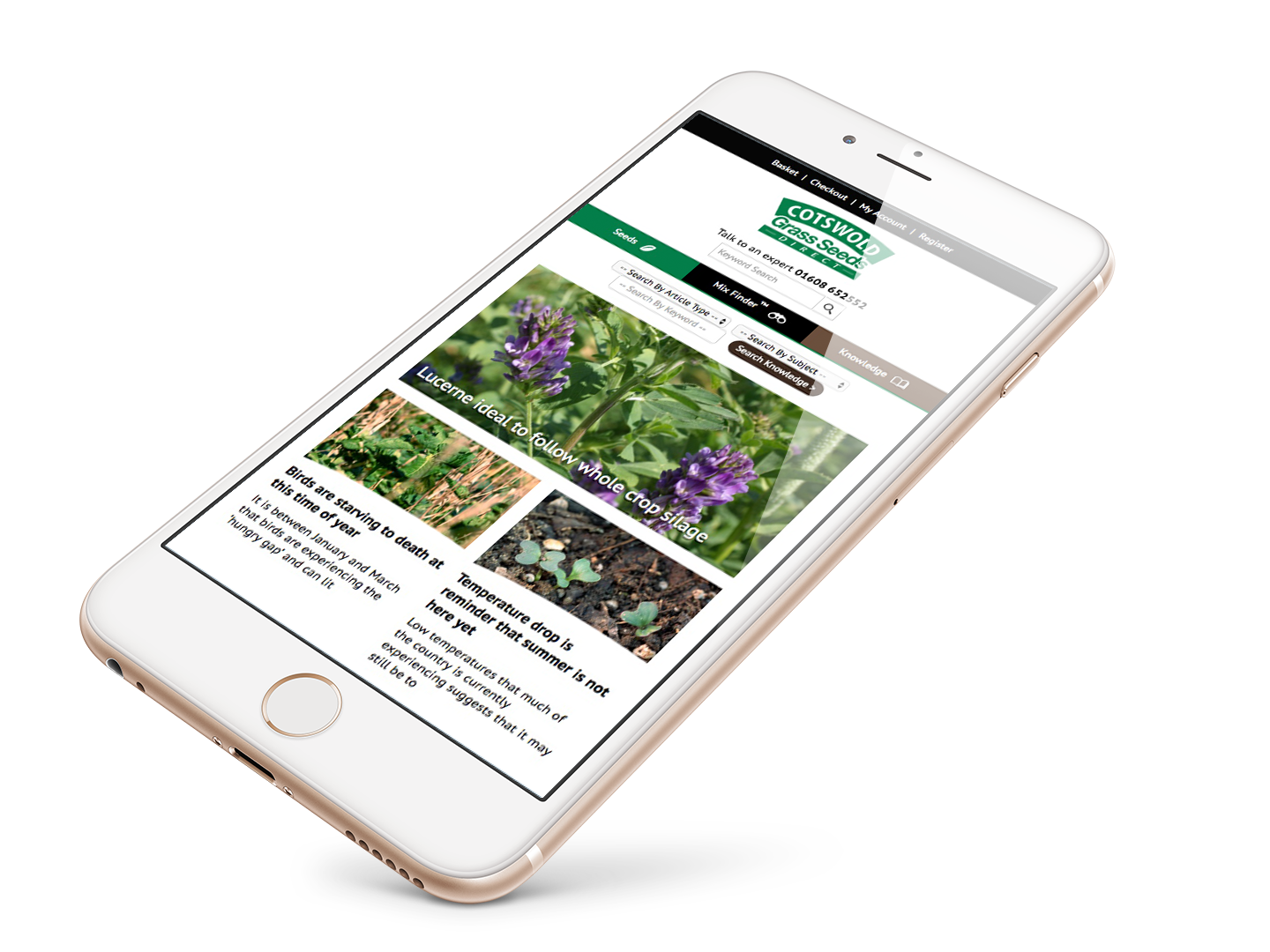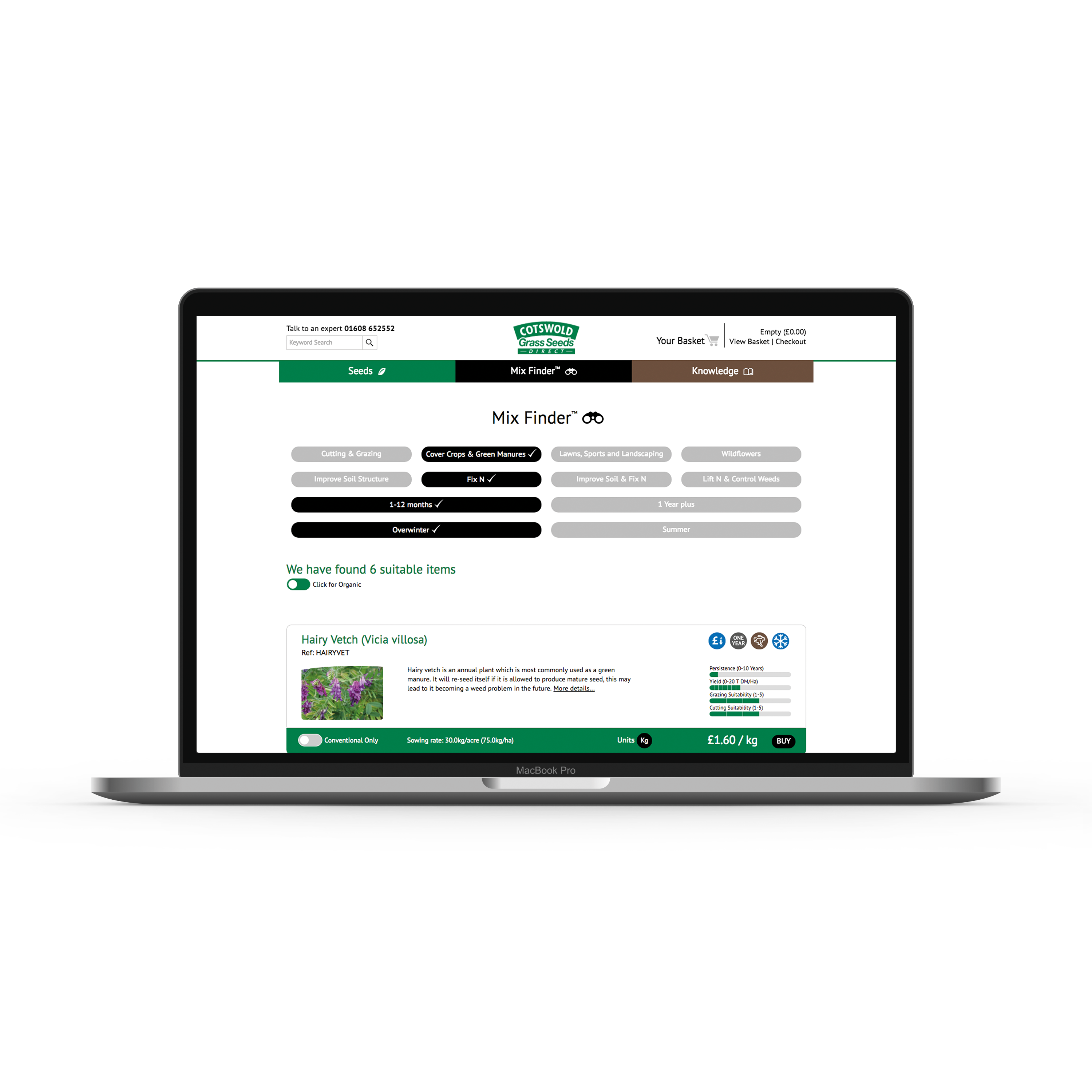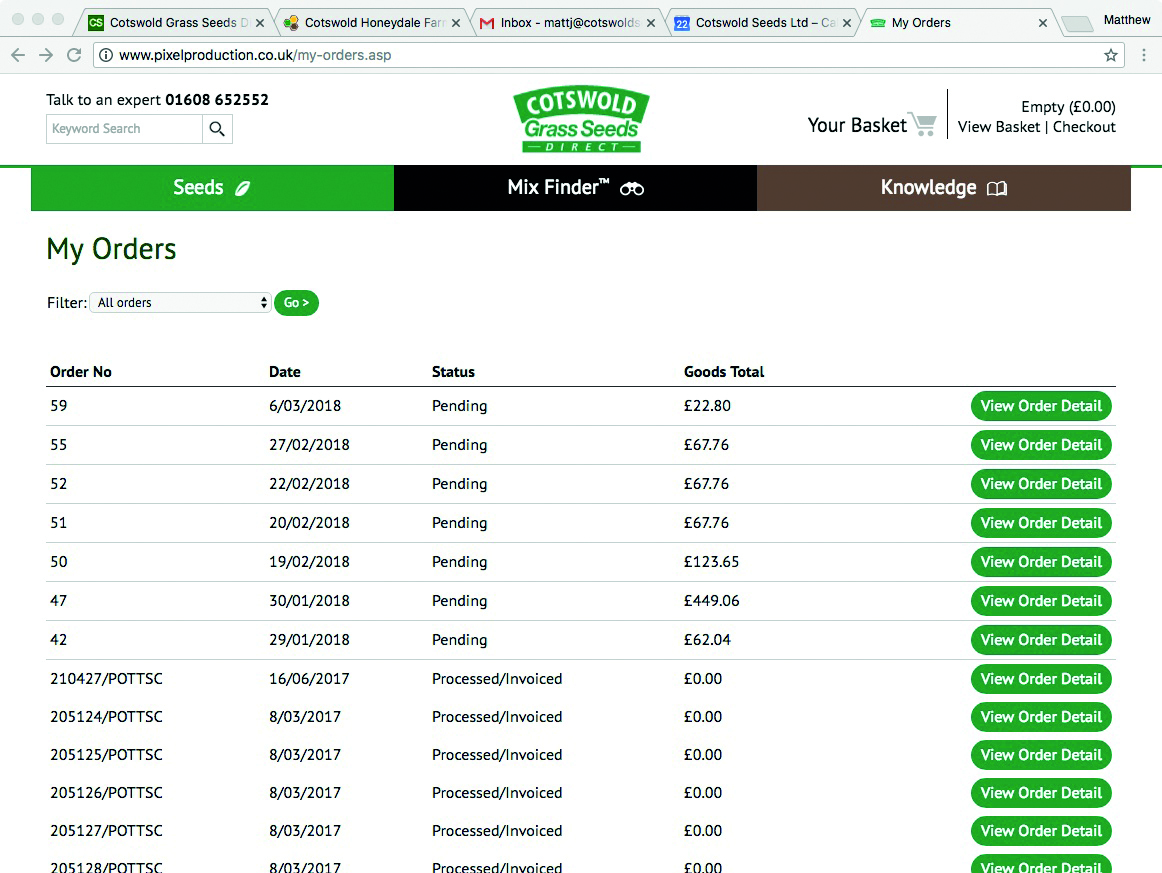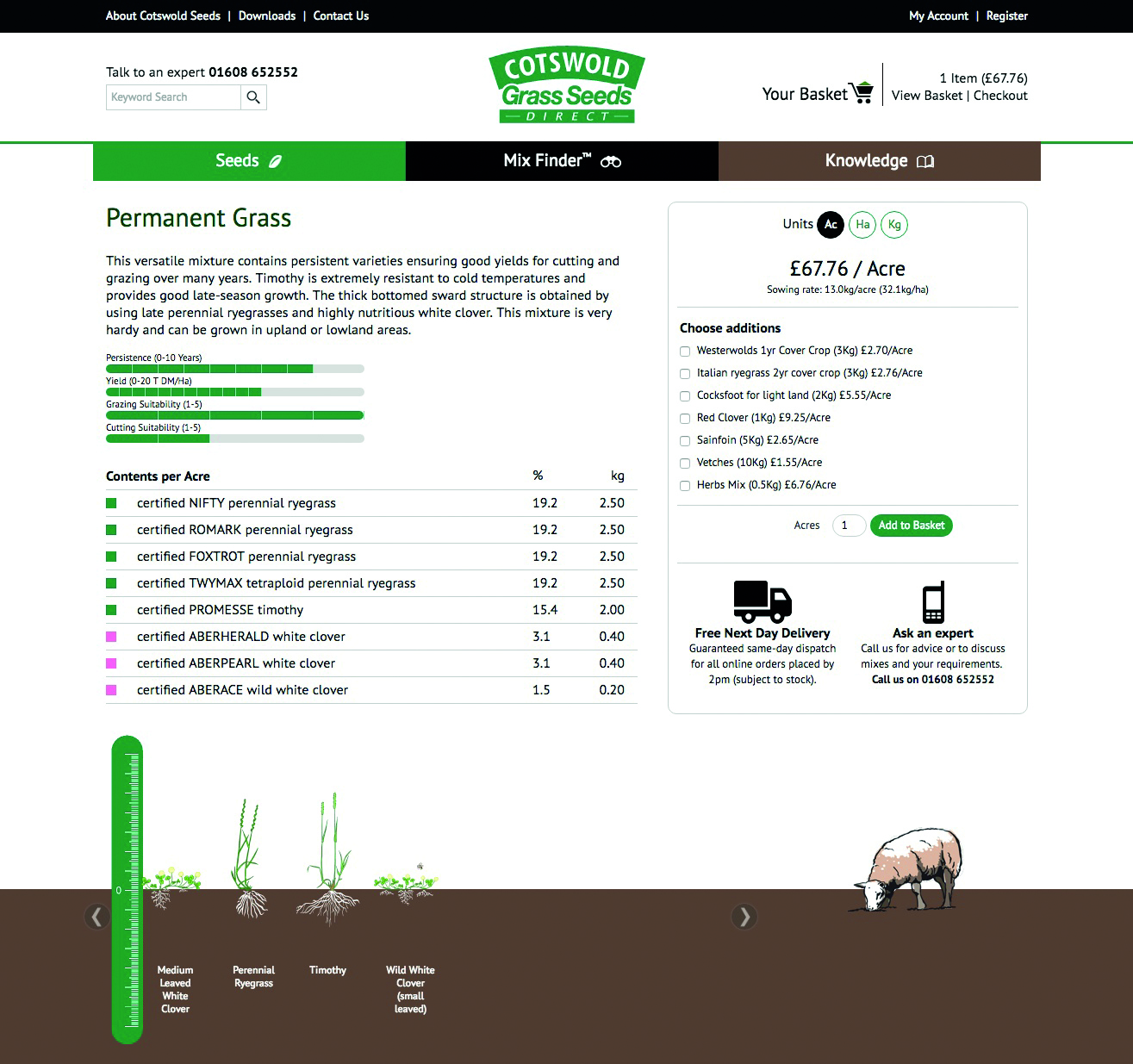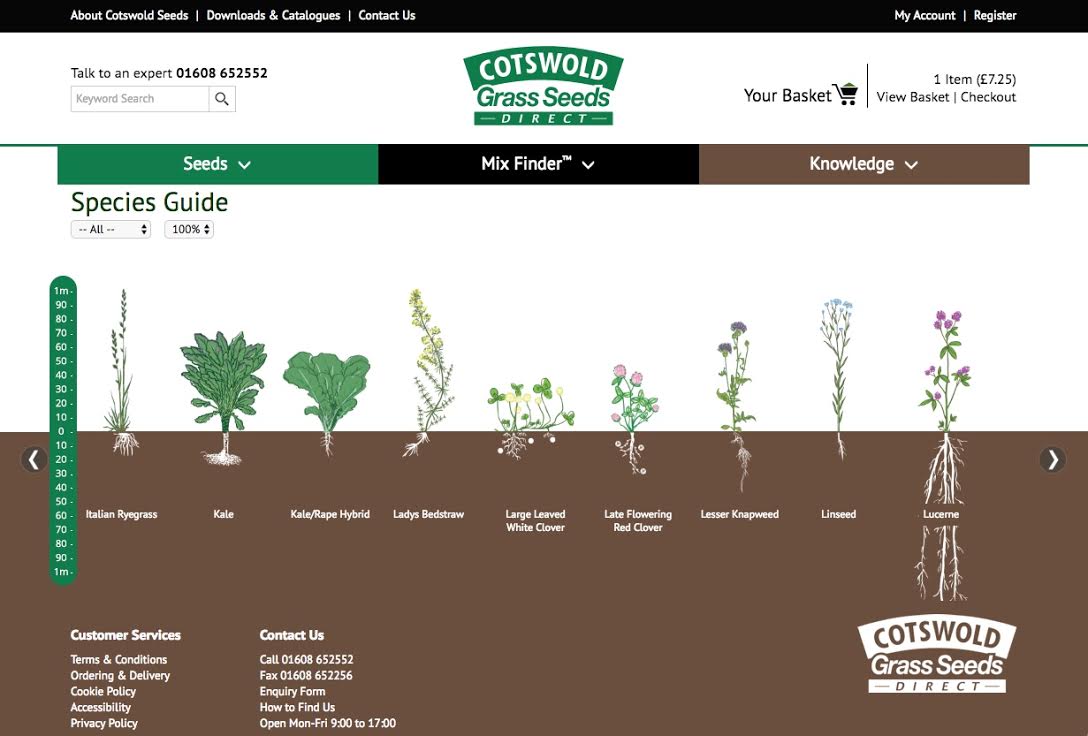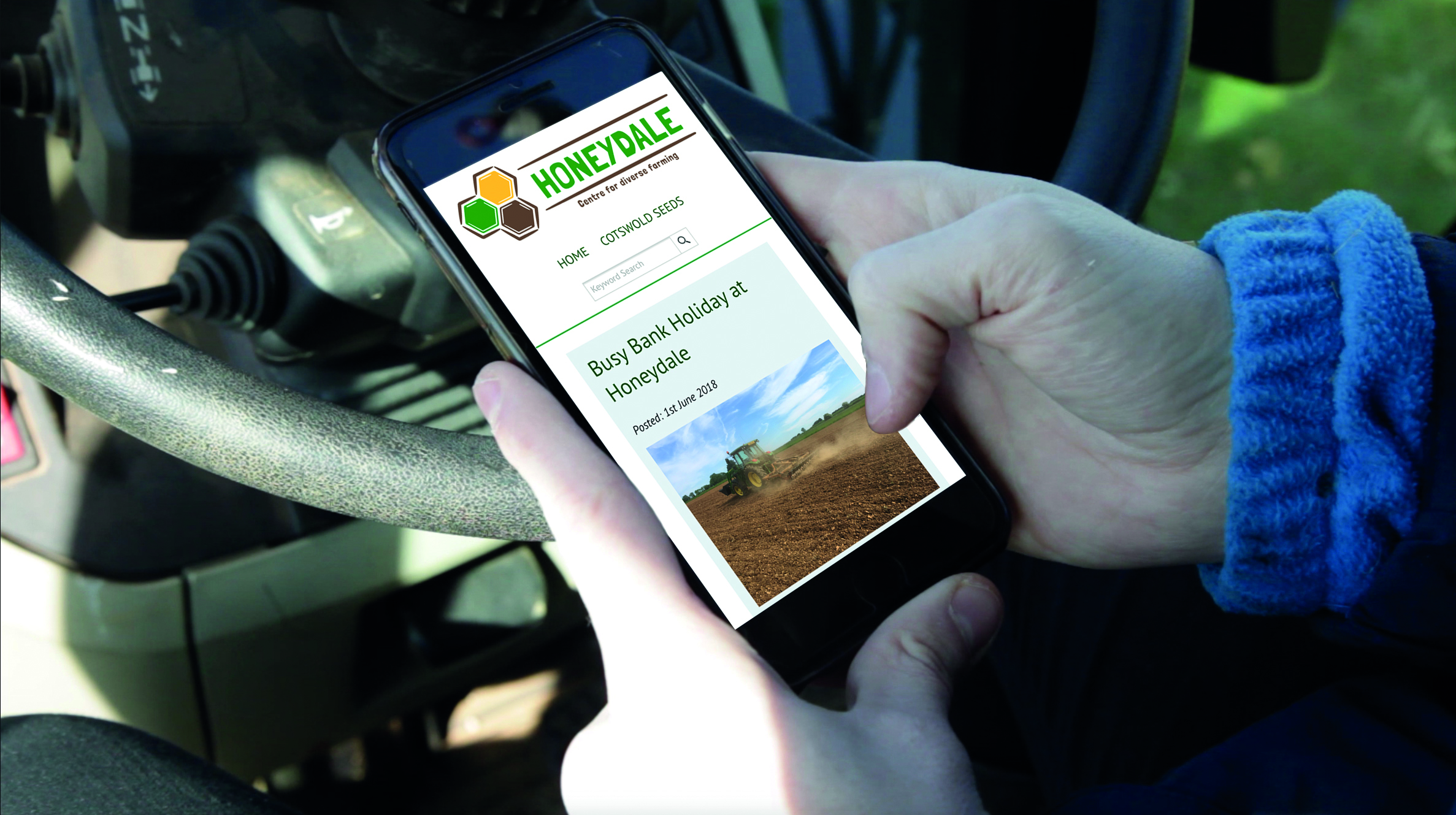 You should have received the latest issue of our Broadcast newsletter by now, which features an introduction to our new website.
We know from talking to customers that people value the wealth of knowledge offered by our technical advisors, as well as our specialist and bespoke mixtures, and the friendly and efficient service they've come to expect from Cotswold Seeds over the years, with next day delivery and our popular catalogues.
So when we decided that it was time to refresh our website, we enhanced these aspects online, as well as adding in a host of other features which are designed to improve your decision making and seed ordering process, both on and offline. Even if you're used to ordering your seed by phone or email and want to continue to do so, there are a host of facilities on the website which we hope you'll find useful and inspiring.
As well as the fresh new responsive design, we also have the all-new Knowledge Hub, including a wealth of articles on a wide variety of subjects and a helpful Species Guide.
You can now create a secure online account where you can reorder bespoke mixtures and download invoices. We can also upload any quotations discussed on the phone for you to consider, and purchase without having to call back, unless you want to of course!
Ordering
Sometimes it's convenient to order your seed online, and now it's even more convenient.
Compare mixtures at a glance - mixtures are simply defined by characteristics such as persistence and yield and the proportion of grasses, legumes and herbs in each mix.
Order in whichever unit you prefer, where appropriate - acres, hectares or kilos.
Bolt-ons - previously, you could order standard mixtures online, but now you can also order bolt-on additions to standard mixtures, such as adding clovers or medicinal herbs.
Find mixtures to match ELS/HLS/CSS codes - when you need a specific mixture to fulfil ELS/HLS/CSS requirements, you can now just enter the code you've been given in the search bar, and the right products will appear.
Organic & Conventional - previously, when you chose the organic option, you could no longer see conventional products. But now you'll still be able to view conventional products too. So if the organic option is not available, for instance, you'll be able to see all the other alternatives.
Helpful illustrations - our user-friendly illustrations have proved very popular, so we've now used them to graphically display mixtures so you can compare the growth height and root depth of different plants.
MixFinder
The new Mix Finder™ is like an online technical advisor, helping you to quickly narrow down the list of mixtures specific to your requirements.
Deciding on the best seed mixture for your particular needs can be confusing, so the new Mix Finder™ will guide you through the process and help you to choose the right product. By asking a set of simple questions, the Mix Finder™ will fine tune your specific needs and make appropriate suggestions. Through a series of simple steps and questions - asking you to select the primary application for the crop and how you want to improve your soil, the Mix Finder™ narrows down the products you could use and helps you to find your perfect mix.
But of course we're still here at the end of the phone if you need further advice, or would simply rather just talk to a person!
My Account
The new 'My Account' features means you can now choose to have your entire order history available online and reorder from there.
If requested, all your order history, both phone and web orders, will be available to view going back as many years as you've been a Cotswold Seeds customer.
You can simply reorder any mixture you've had in the past, including totally bespoke mixes.
Though it's not possible to order bespoke mixtures online in the first instance, once you've had a conversation with us about what you need, and we've formulated your special mixture, you can then just reorder it online as often as you want.
You can also download copies of invoices and receipts and access any quotes we've created for you.
Once we've uploaded quotations discussed on the phone for you to consider, you can now purchase them at your own convenience, without having to call back, unless you'd prefer to of course!
Rest assured that your personal information is protected by top notch security but if you have any questions or concerns, please get in touch.
For added convenience and immediacy, members of buying groups/farming groups can now order their seed online without payment, and we will then invoice their chosen buying group once we have confirmed membership.
Coupled with our next day delivery service, this means that farming group members can now order their seed at the touch of a button, without having to pay up front or call us and we will mix and dispatch the seed straight away.
Knowledge Hub
There's always been lots of information available on our website, but now all this and more, is collected in the extensive and easily searchable Knowledge Hub.
The Knowledge Hub is designed to offer a wealth of knowledge as an online resource and is full of features, case studies, science and research, sowing and growing guides, how-to articles, news and views.
An interactive species identification tool helps you to identify the species growing in your field.
Articles are filtered by subject and type, making it very easy to find exactly what you're looking for.
Species Guide
The highly user-friendly interactive species guide, compatible with all devices including mobiles, provides in depth information on individual species and helps you to identify what's growing in your field.
Covering every plant included in our mixtures - over a hundred species of grasses, legumes, herbs and wildflowers, cereals, brassicas.

Click on the helpful illustrations for in-depth information including photography showing each species as seed, seedling, vegetative growth and mature plant.

In depth info on each individual species includes:

Uses

Persistence

Strengths

Frost tolerance

Yield

Sowing Rate

Ideal sowing time

Management

Distinguishing characteristics

Other species it works well with/can be mixed with

History

Additional info

Compatible with all mobile devices.
Honeydale Blog
The knowledge hub also features news from Honeydale Farm.
Until now, it's been possible to find out what's going on at Honeydale Farm - our Centre for Diverse Farming - on the separate Honeydale blog.
But now, news from Honeydale Farm will be included on the Cotswold Seeds website, so you'll be able to keep up to date with the exciting developments and experiments as they take place, with regular news on:
Crops - including herbal ley, sainfoin and pollen and nectar mixtures

Crop trials and experiments

Beekeeping

Farmland birds

Flood management

Grazing

Heritage Orchard

Tree planting
Shop & Downloads
Not only can you order seed online, but you can also buy our well-loved and versatile seed bags, books, cultures, mugs and more.
Our popular documents - including guides to mob-grazing and herbal leys as well as 'Sort out your Soil' and 'Sainfon Growers Guide' are also available to download from the website.
Social
There are lots of different ways to keep up to date with all the news from Cotswold Seeds and Honeydale Farm.
Cotswold Seeds TV and Honeydale TV
Our YouTube channels feature case studies, how to guides, seminars and lots of other stuff.
Facebook, Twitter, Instagram
For Students
The Knowledge Hub is designed to be of interest not just to farmers, but provides a wealth of information and invaluable online resources for schools and colleges.
The Interactive Species Guide offers information which we believe is not collected together anywhere else. Covering over a hundred species of grasses, legumes, herbs, wildflowers, cereals, brassicas, it shows each species from seed through seedling, vegetative growth and mature plant, as well as in-depth information on specific characteristics on how to identify the plants, its history, uses and management.
Features on science and research, latest practice, and detailed sowing and management will also be of use to agricultural students.
---
Date Posted: 21st August 2018

Knowledge